Google's Niantic Labs has just released the first phase of its ambitious new project to create a fictional universe through a series of interconnected novels, movies, and alternate-reality games. The first novel, "Endgame: The Calling" and the alternate reality game made their debut this week. During the first phase of the launch, what happens in the game will affect the story of the upcoming books. The mobile game that accompanies the story will be launched next year.
The "Endgame" series, with its books, movies, and other interactive content, is about 12 teenagers trying to survive a high-stakes competition with the apocalypse looming. Niantic Labs, the creators of the "Ingress" alternate reality game (pictured below), have once again designed a complex puzzle that includes real-life treasure hunts and clues as well as digital content.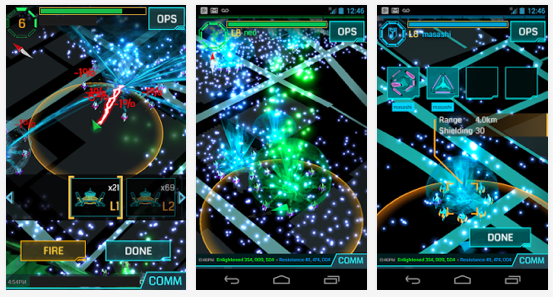 "Ancient Societies" is the first of that Web content. A character named Stella, played by actress Haley Webb, runs the site that gives further insight into the series' 12 main characters. Eventually, Stella will be interacting with players through YouTube videos, live Google Hangouts, and appearances at live events.
"Endgame" is designed so that users can enjoy the game whether they are avid fans or casual players. "'Endgame' is like a buffet: you can come at it from whatever looks appetizing to you, but you don't have to do it all," Ninantic head John Hanke said in The Verge. "I totally think it's going to find a large audience."
The game and the digital content are not just a huge marketing scheme for the books. The events that take place in all of these different media will all connect and affect the final story line. The mobile game will launch early next year, and Niantic Labs also has plans for novellas, movies, and games with cash prizes.