According to app analytics firm App Annie, Google's $35 Chromecast dongle is now the most popular connected device in the U.S. Based on analysis of the top apps associated with connected devices across iTunes and Google Play, the Chromecast app experienced the most downloads, followed by Fitbit, DirecTV, HP ePrint, Kodak Kiosk Connect, Square Register, GoPro, AT&T U-verse, DISH Anywhere, and HP All In One Printer Remote. Gartner predicts 26 billion connected devices globally by 2020.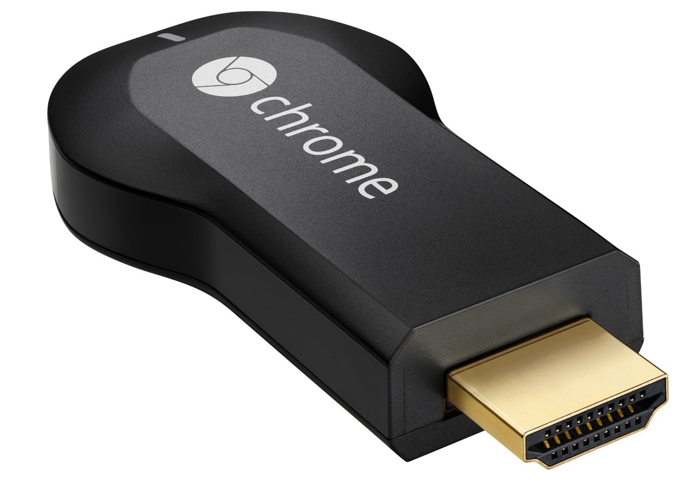 While there is a growing number of connected devices such as DVRs, game consoles, printers, smartwatches and more, Chromecast's success points to a shift in the way consumers are accessing their media content. Mobile devices are becoming remote controls as viewers increasingly access video online and send it to their TVs.
"App Annie says that in its analysis of connected device apps, 27 of the 30 it studied between August 2013 and August 2014 grew roughly 50 percent in aggregate downloads on iOS and Google Play combined, in the U.S.," reports TechCrunch. "To put that number in better perspective: all apps outside games grew just 2 percent during the same time frame."
"Of all the subcategories within the connected device apps group, the largest was 'Media,' which accounted for roughly 40 percent of downloads. All five of the Media apps also ranked in the top 10 for the overall connected devices category."
The other top subcategories included Productivity, Health & Fitness, Car, Home and Watch. While connected homes, vehicles and smartwatches are generating a great of media buzz, App Annie notes that app downloads in these areas remain relatively low.
"Something interesting to note here is that Square's app is topping that of PayPal — at least in terms of downloads," explains the post. "Another tidbit — though HP ePrint seems like it's a holdover from another era (printing!), the app actually is very much about cloud services — it lets users printed from cloud applications like Evernote, OneDrive and Dropbox, for example."
Topics:
App Annie
,
Apps
,
AT&T U-verse
,
Chromecast
,
Cloud
,
Connected Home
,
DirecTV
,
DISH Anywhere
,
Dropbox
,
DVRs
,
Evernote
,
Fitbit
,
Fitness
,
Game Consoles
,
Google
,
Google Play
,
GoPro
,
Health
,
HP ePrint
,
iOS
,
iTunes
,
Kodak Kiosk Connect
,
Mobile
,
OneDrive
,
Online
,
PayPal
,
Smartwatch
,
Square
,
Television
,
TV
,
Video