Last week, Yahoo joined Google and Microsoft in the effort to bring more privacy to users of their popular email services. The 110 million unique Yahoo email users will have the option to turn on an encrypted messaging feature. The feature relies on PGP encryption, which stores each user's encryption key on their personal laptops and devices. Google also announced that encrypted websites will fare better in their search results due to a new feature in its ranking algorithm.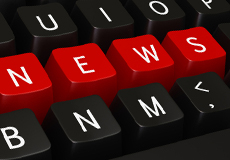 Yahoo is making its encryption tool easier to use for consumers. Normally, encryption tools involve a few extra steps with "clunky software" and they usually lack password-reset functions, according to The Wall Street Journal.
Users may still be slow to adopt the new PGP-based tool from Yahoo, but the new technology will help keep the contents of the emails away from hackers, government spies, and even the email providers themselves.
Tightening security on email services and the Web in general comes as a response to breaches such as Edward Snowden's leak of National Security Agency secrets last year. The U.S. government has also coerced tech companies to release information stored in users' accounts. For example, in July, a federal judge ruled that Microsoft had to hand over emails stored in the company's data center in Ireland.
Google and Yahoo may run into similar legal disputes, but with their technology, they'll be able to argue that they do not have the keys for the encryptions. Only users do.
Also, Google is hoping to make encrypted websites the norm by giving encrypted websites priority in Google search results. "Historically, website operators have shied away from encryption because of concerns about cost and slowing response times," reports The Wall Street Journal. Now, websites of all sizes have an incentive to encrypt their sites, protect user data, and prevent hackers from obtaining information.