Tech companies including Cisco, Intel, Microsoft, Qualcomm and Samsung have formed a new group with plans to develop standards for the burgeoning Internet of Things industry. The Open Connectivity Foundation (OCF) is charged with creating "IoT solutions and devices that work seamlessly together." (OCF will replace the Open Interconnect Consortium that was formed in 2014.) "We believe that fragmentation is the enemy of IoT," said Qualcomm exec Michael Wallace. Other founding members include ARRIS, CableLabs, Electrolux and GE Digital.
"The OCF's vision for IoT is that billions of connected devices (appliances, phones, computers, industrial equipment) will communicate with one another regardless of manufacturer, operating system, chipset or transport," explains the press release. "With the OCF fulfilling this promise, anyone — from a large technology company to a maker in their garage — can adopt the open standards of OCF to innovate and compete, helping ensure secure interoperability for consumers, business, and industry."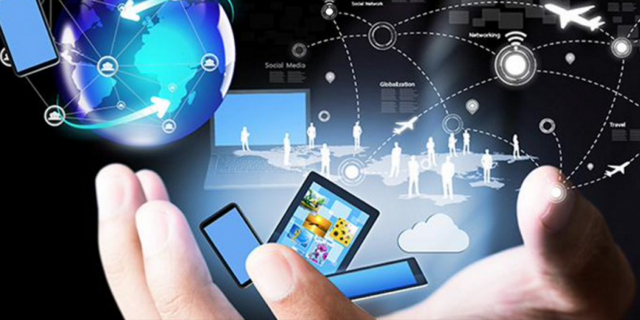 "The Internet of Things is a major driving force in creative labs around the world," reports VentureBeat. "At CES last month, Samsung unveiled an eclectic mix of products, from smart fridges to giant video walls and beyond," and at Mobile World Congress in Barcelona this week, "a Samsung spin-off company is debuting smart shoes."
Meanwhile, companies including Microsoft are looking to develop an operating system that connects devices through universal apps and driver models, while auto manufacturers are developing keyless vehicles that can be managed through mobile apps.
According to VentureBeat, the Open Interconnect Consortium "was in competition with another group called the Allseen Alliance, which consists of members such as Microsoft, Electrolux, and Qualcomm who are now in the OCF — but we're assured that the OCF is not a merger between these other two groups."
Forbes points out that the new OCF brings chip rivals Intel and Qualcomm together. In recent years, the two companies "have led separate and competing standards groups" for connected devices — "OIC on Intel's side and AllSeen Alliance on Qualcomm's."
Topics:
AllJoyn
,
AllSeen Alliance
,
App
,
Arris
,
Azure
,
Barcelona
,
CableLabs
,
CES
,
Cisco
,
Electrolux
,
GE
,
Intel
,
Internet of Things
,
IoT
,
Michael Wallace
,
Microsoft
,
Mobile
,
Mobile World Congress
,
OCF
,
Open Connectivity Foundation
,
Open Interconnect Consortium
,
Qualcomm
,
Samsung
,
Smart Device
,
Smart Shoes
,
Smartphone
,
Specifications
,
Standard
,
Video
,
Windows 10