Hollywood, digital media and technology are among the growing number of industries being impacted by the coronavirus. As the virus continues to spread globally, a range of business sectors are feeling the effects, including media production, movie theaters, theme parks, touring performers, music acts and consumer electronics. In addition, major tech conferences such as Google I/O, Facebook's F8, Adobe Summit and Mobile World Congress in Barcelona have been canceled, representing about $500 million so far in lost revenue for airlines, hotels, restaurants, and related businesses. China's film industry has lost close to an estimated $2 billion in box office grosses since its theaters closed earlier this year.
"Franchise films and blockbuster hopefuls have been quietly and indefinitely pushed from their Chinese release dates," reports Variety. "The importance of China box office in terms of overall profitability cannot be overstated when it comes to American tentpoles, a grim reality confronting upcoming titles."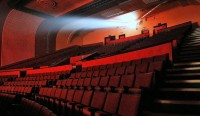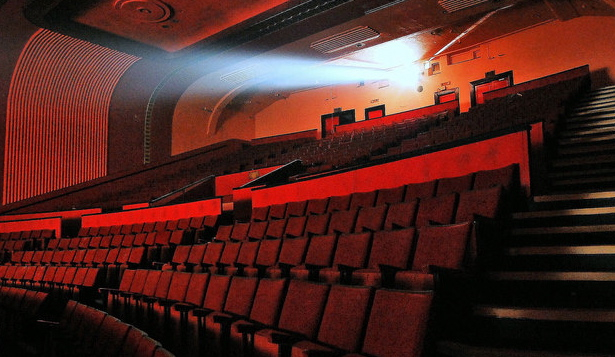 "Multiple studios are considering scenarios where they would release films directly to digital platforms in China, sources say, to complement global rollout strategies and stave off a serious threat of piracy in the region," notes Variety.
"Government officials in China have expressed to the majors that their movies will be necessary for coaxing audiences back to theaters, if and when the crisis ends," and "seeing the intellectual property on screens could also encourage attendance at theme parks like Shanghai Disneyland," which has been closed since January.
"Going forward, it wouldn't be so shocking to have a full movie premiering on streaming," suggested Ben Lee, USC clinical professor of communication.
"Apps from diverse categories such as online education, social media, instant messaging, home cooking, all forms of online video and mobile games and news-reading apps all saw a large spike in usage" in China, notes an Aurora report. "Likewise, online-to-offline, food delivery and ride-sharing apps all saw usage fall significantly as a result of government restrictions during the outbreak."
According to the International Olympic Committee, this year's Tokyo games are going ahead as planned, despite the fact that travel warnings have been in effect for the area and schools were recently closed.
Last week, Variety reported that NBCUniversal "had already sold more than $1 billion in advertising commitments in its planned U.S. broadcasts in the Tokyo Olympics, and was on track to surpass $1.2 billion. The company's parent, Comcast, agreed to pay $4.38 billion for the United States media rights to four Olympics from 2014 to 2020, and $7.75 billion for broadcast rights to the Olympic Games between 2021 and 2032."
Meanwhile, the manufacturing supply chains for major tech companies such as Apple and Microsoft have been significantly impacted, and numerous tech firms, "including Twitter and Square, have told their employees to work from home," reports Vox. "Several other major companies, like Amazon, have canceled nonessential travel, especially internationally."
TechCrunch noted that "the coronavirus outbreak could result in at least a 3.3 percent drop — and as high as a 9 percent dip — in the volume of PCs that will ship globally this year."
The lucrative conference business is also feeling the brunt. While Google I/O, F8, Adobe Summit and MWC Barcelona have been canceled, SXSW is still moving forward for now, and the Game Developers Conference, originally slated for March, has been postponed. Some conferences are opting for online approaches.
"Apple is still expected to hold its giant developer conferences later this spring," Vox explains. "Austin's South by Southwest is on for later this month, although major tech companies like Facebook, Intel, and Twitter have pulled out of the event. Were SXSW to cancel, total tech conference losses would reach nearly $900 million, according to PredictHQ."
Related:
Nvidia's GTC Developer Event Will Be Online-Only Over Coronavirus Fears, TechCrunch, 3/2/20
Facebook Pulls Out of SXSW Due to Coronavirus Worries, Variety, 3/2/20
Google Cancels Most Important Conference on Coronavirus Concern, Bloomberg, 3/3/20
Google Pitches Free Trials of Its Enterprise G Suite Conferencing Tools as Part of a Coronavirus Response, TechCrunch, 3/3/20
Tim Cook and Apple Bet Everything on China. Then Coronavirus Hit, The Wall Street Journal, 3/3/20
Microsoft Issues Financial Warning Because of Coronavirus, The New York Times, 2/27/20
Coronavirus Outbreak Gives Rise to More Complex Forms of Remote Work, The Wall Street Journal, 2/28/20
Amazon Warns of Delays After Stampede of Virus-Spooked Shoppers, Bloomberg, 3/2/20
Amazon Bans 1 Million Products Over False Coronavirus Claims, Business Insider, 2/28/20
Topics:
Adobe Summit
,
Amazon
,
Aurora
,
Ben Lee
,
Box Office
,
China
,
Comcast
,
Concerts
,
Coronavirus
,
Facebook
,
Facebook F8
,
Franchise Films
,
GDC
,
Google I/O
,
GSMA
,
Hollywood
,
Intel
,
Intellectual Property
,
Microsoft
,
Mobile World Congress
,
Movies
,
Music
,
MWC
,
NBCUniversal
,
Olympics
,
Piracy
,
PredictHQ
,
Production
,
Shanghai Disneyland
,
Square
,
Streaming
,
SXSW
,
Theaters
,
Theme Parks
,
Twitter