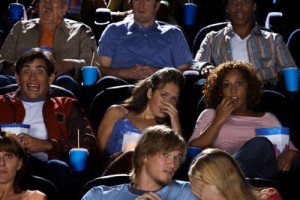 The New York Times offers an interesting perspective regarding how digital technologies have impacted the production, distribution, marketing and exhibition of contemporary movies. The article addresses a compelling focus in terms of how the communal aspect of viewing film is facing a dramatic cultural shift and how filmgoing has become less of a group experience. Have we reached a new milestone that may require us to redefine the term "cinema" — and, if so, what does this mean for the business of filmmaking?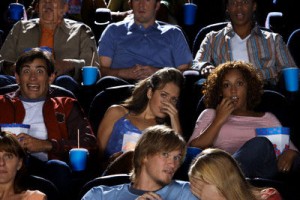 The article cites the fact that theater attendance has declined in the U.S. from 90 million a week in 1948 to approximately 23 million today. Of course, the 1948 audience did not have Blu-ray, on-demand, cable movie channels, streaming services and an array of new technologies that enable today's "24-hour movie."
Technological innovation has led to cultural evolution regarding the traditional cinema experience. For many consumers, experiencing a movie is no longer about the anticipation of a release, the social environment created by sitting in a darkened theater with a date or a friend (and a group of strangers), or the "communal laughter, tears, gasps and heckling that become part of our memories." For many (perhaps most), the experience is now more about clicking a button — and what has become a more personalized, immediate dynamic based on consumption-on-demand that technologies enable.
If the 24-hour movie continues to impact the demands and expectations of the movie-viewing public, will this require us to rethink how we produce, exhibit and market our content?