At the recent Sundance Film Festival, virtual reality was a big hit for the second year running. But the changes in just a year were also evident: rather than the conversation focusing on the technology enabling the VR experiences, the focus was on storytelling. Virtual reality, in other words, has become a medium, as demonstrated in projects such as "Grease" director Randal Kleiser's sci-fi VR drama "Defrost," which tells the story of a woman just awaking from a coma. The series is a full season with another in development.
Variety also lists the Sundance preview of "Allumette," an upcoming animated 20+ minute movie from Penrose Studios based on the Hans Christian Andersen tale "Matchstick Girl."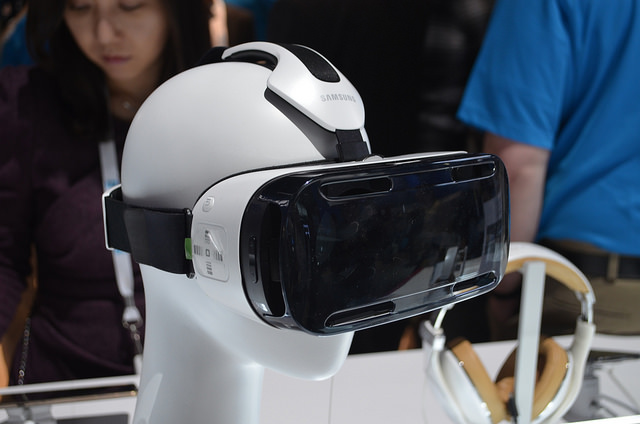 "VR movies are a new art form, wholly different from cinema, the stage play or the opera that came before," wrote Penrose's Eugene Chung in a blog post. "Even the word 'VR Movie' is temporary nomenclature — a stop-gap between the last great visual audio art forms and this new one."
Skybound, WEVR and Samsung's VR thriller "Gone" is another storytelling groundbreaker mentioned by Variety, which says it is "as much an experiment in immersive storytelling as it is an attempt to produce a first serialized drama with mainstream potential." Samsung released three more episodes in January, ideal for users who bought Gear VR when Samsung first made it available for sale this past holiday season.
The Verge also reported on VR at Sundance, with a reporter listing "Giant," "6×9: An Immersive Experience of Solitary Confinement," "Kiya," "Dear Angelica," and "Irrational Exuberance" as her "five favorite virtual reality experiences," with additional lists for "5 VR experiences you should try right now," and "5 VR experiences I wanted more from."
One reason for the increase in content, says Variety, is that the means for viewing VR is becoming more widespread. Not only is Gear VR now widely available, Google's partners have collectively shipped more than five million Cardboard VR headsets, Oculus is set to ship the Rift in March, and Sony and HTC will ship their headsets soon after. With bigger audiences comes a bigger appetite for "more than just technology demonstrations."
"It's the beginning of [creatives] taking it more seriously as an art form, rather than a novelty," said Oculus Story Studio producer Edward Saatchi, who added that, "the changing face of VR movie making has been nowhere more obvious than at Sundance."
Topics:
Allumette
,
Dear Angelica
,
Defrost
,
Edward Saatchi
,
Eugene Chung
,
Gear VR
,
Gone
,
Google Cardboard
,
Grease
,
HTC
,
Immersive
,
Irrational Exuberance
,
Kiya
,
Matchstick Girl
,
Movie
,
Oculus Rift
,
Penrose Studios
,
Randal Kleiser
,
Samsung
,
Science Fiction
,
Skybound
,
Sony
,
Storytelling
,
Sundance Film Festival
,
Virtual Reality
,
Wevr