As big companies such as General Electric and Netflix close down their data centers and move operations to the cloud, Amazon and Microsoft are enjoying rising revenues in their cloud operations — and increasing competition between each other. In the process, they're also gaining dominance over rivals including Google and IBM. Recently, GE has reported whittling down its reliance on data centers from 34 to four. Netflix closed its last data center at the end of last summer.
The Wall Street Journal reports a Synergy Research Group prediction that "the market for cloud services is expected to rise to $27.4 billion in 2016, up from $14.9 billion in 2014." Synergy founder/chief analyst Jeremy Duke says that, "over half of that revenue comes from Infrastructure as a Service, where Amazon Web Services is the clear leader."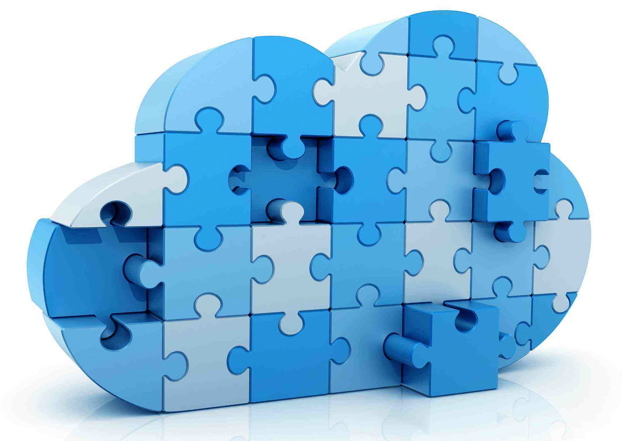 As of Q3 2015, Amazon Web Services dominated with 44 percent of the market; Microsoft followed at 9 percent, with IBM at 4.8 percent and Google at 3.8 percent. AWS, which has 1 million customers, many of them small companies, had sales of $2.4 billion in the most recent quarter.
Although Microsoft is a smaller player, its success has been regarded favorably by stockholders, points out The New York Times. Upon news of the company's bump in revenue and profit from cloud computing, "its stock jumped more than 5 percent immediately." In fact, Microsoft shares are up more than 28 percent for the last year, notes NYT, largely based on investors' hopes that, with its cloud business, "Microsoft will remain relevant for years to come."
Microsoft's intelligent cloud group, including its Azure service, now has more than doubled to 20.6 million consumer subscribers to Office 365, rising 5 percent to $6.3 billion. That good news is up against disappointing returns in PCs and a bit hit — a dip of 49 percent in revenue — from the smartphone business acquired from Nokia.
"Our expectation for the PC market is roughly in line with most analysts," said Microsoft chief financial officer Amy Hood. "For the next year, we understand the market is not likely to grow, but we can still grow."
WSJ reports that "Microsoft's goal is to reach a $20 billion run rate for commercial cloud sales by 2018, driven mostly by large enterprise customers," an opportunity which chief executive Satya Nadella describes as "massive." "The move to the cloud has expanded the market opportunity that we've had more than ever before. We're operating in a much bigger market," he said.
Although AWS is a bigger player, one advantage Microsoft possesses is its "legacy relationships and early focus on hybrid environments," reports WSJ. Duke notes that Amazon's AWS "typically highlights large companies such as GE, Nordstrom and Netflix. "While those are the trophy accounts, they're not the most common accounts," said Duke.