Despite the rise of online streaming music services, the "local nature" of radio makes it the most popular platform for music discovery. According to Nielsen, some 243 million people still tune in to radio each week and 51 percent of listeners use radio to discover new music. That's more than the number of people that find new music on services like YouTube or Spotify, but many music consumers use a combination of both traditional radio and online services to listen to their favorite tunes.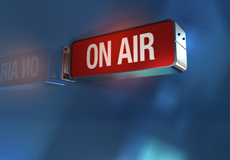 Nielsen concluded that radio's local nature sets it apart from other music services, according to Music Business Worldwide. Over 90 percent of the national population over the age of 12 listens to the radio each week. These regular listeners tune in to stations in more than 250 markets across the country.
Nielsen found that pop contemporary hits and country radio stations topped the list of most popular music formats in radio. About 12 percent of the 18- to 34-year-old audience listens to pop hits radio while 9.8 percent listen to country. Country radio became more popular with the 18- to 34-year-old crowd in the first half of the year. Its share of the audience peaked in June.
Meanwhile, "Hot Adult Contemporary" radio was also on an upward trend. It finished the year with 7.1 percent share of the 18- to 34-year-old audience, putting it in third place in the list of top audio formats. That's up from fifth place in 2013.
Morgan Stanley also released some interesting numbers with similar findings this week. While 86 percent of American adults currently use AM/FM radio and 62 percent use YouTube (both free), the percentages drop dramatically for options such as Pandora, SiriusXM, iTunes Radio, Spotify, etc.
And while only 2 percent of respondents indicate they have never heard of AM/FM radio and 3 percent indicate the same for YouTube, the numbers significantly increase for Beats Music, SoundCloud, Slacker, Rdio, Grooveshark and similar services (83 percent have never heard of Deezer).
Related:
Streaming Hasn't Killed the Radio Star, Quartz, 1/14/15
Radio Still Beats Digital for Music Discovery, Digital Trends, 1/13/15
Topics:
AM/FM
,
Beats Music
,
Broadcast
,
Deezer
,
Digital Music
,
Discovery
,
Grooveshark
,
iTunes
,
iTunes Radio
,
Local
,
Morgan Stanley
,
Music
,
Music Formats
,
Music Streaming
,
Nielsen
,
Online
,
Pandora
,
Radio
,
Radio Stations
,
Rdio
,
SiriusXM
,
Slacker
,
SoundCloud
,
Spotify
,
Streaming
,
YouTube