Netflix, Amazon, YouTube and Nickelodeon are competing more than ever for a younger audience by offering on demand children's programming. Netflix plans to add as many as five new original kids shows next year to go hand in hand with its exclusive library of Disney and DreamWorks content. Amazon has ordered second seasons of its kids programming and Nickelodeon recently launched a streaming service for kids ages 2-6. Even YouTube has developed a kid-friendly app for preschoolers. 
According to the Los Angeles Times, Amazon has renewed four shows for a second season including "Tumble Leaf," "Creative Galaxy," "Annedroids" and "Gortimer Gibbon's Life on Normal Street."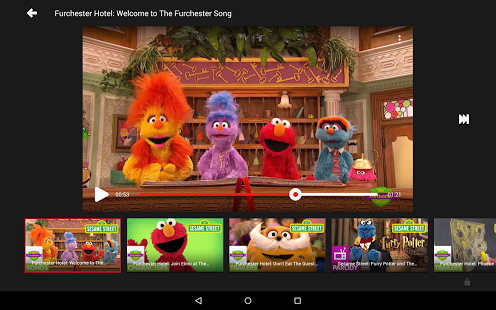 Meanwhile, Netflix has five new original kids shows scheduled for release over the next year. One of those shows, "Inspector Gadget," airing later this month, is a 26-episode series produced by DHX Media, Variety reports.
Just last week, Nickelodeon officially launched its "$5.99 monthly mobile subscription-video service for kids between 2-6," notes Variety. The service will run free of ads and feature content for kids such as "Blue's Clues," "Little Bear," as well as music videos and games.
YouTube took a different approach by launching an app for preschoolers with content stemming from children's classics such as "Sesame Street" and "Thomas the Tank Engine." Variety also says that the YouTube Kids app is a preventive measure that protects children from being exposed to inappropriate search results.