In a meeting of nine state officials and representatives of five other states led by U.S. Attorney General Jeff Sessions, the market dominance and privacy practices of large tech companies were discussed, as well as the possibility of a joint investigation of tech giants such as Google, Facebook and others. Attorney General Doug Peterson (R-Nebraska) said his state is examining just such a multi-state inquiry into antitrust and consumer protection issues. Potential political bias, a previously raised topic, was barely touched.
The Wall Street Journal reports that, "any moves by the states would open another regulatory battlefront." The Justice Department said that many attendees "shared the view that it is essential for federal and state law enforcement authorities to work together to ensure that these challenges are addressed responsibly and effectively," and that it would "review the information shared by the state attorneys general," with more dialogue in the near future.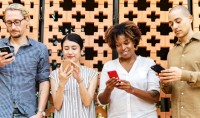 The participants "stopped short," however, of calling for a joint federal-state inquiry.
California's Democratic AG Xavier Becerra noted that, "there are growing concerns that the [tech] sector is moving in spaces that most people couldn't have thought of or imagined." "I walked out of that meeting believing there's reason to continue the conversation," he added.
District of Columbia Democratic AG Karl Racine, who previously wanted to reopen the Federal Trade Commission's closed antitrust investigation of Google, stated that they are likely to look at data issues "with an increasing degree of interest," and predicted it's also "the early stages of antitrust consideration."
The Trump administration also unveiled "a framework for improving data-privacy practices of the tech giants," calling for "more transparency in how firms collect and use data, and more control for users over their personal information." On Capitol Hill, lawmakers also met to "examine privacy practices" among tech companies including Google and Twitter and telecoms such as AT&T.
Google chief executive Sundar Pichai will meet with top GOP lawmakers on Friday to answer questions about its work with China, market power and "alleged bias against conservative voices in its search results." Trump also "recently accused Google of skewing online search results to highlight negative news stories about him."
Topics:
Antitrust
,
AT&T
,
Capitol Hill
,
China
,
Consumer Protection
,
Data Privacy
,
Donald Trump
,
Doug Peterson
,
Facebook
,
Federal Trade Commission
,
Google
,
Government
,
Jeff Sessions
,
Justice Department
,
Karl Racine
,
Political Bias
,
Privacy
,
Search
,
States
,
Sundar Pichai
,
Telecoms
,
Twitter
,
Xavier Becerra