The new net neutrality laws had a real-world impact when Sprint announced it would no longer throttle speeds for unlimited data customers. Sprint chief executive Marcelo Claure made the move in reaction to customers disgruntled by the fine print of a new $80/month unlimited text, talk and data plan, noting that video would be delivered at lower speeds. The 600 kilobits/second speed recommended by a consultant to Sprint would have particularly impacted high definition video, which runs at three to four megabits per second.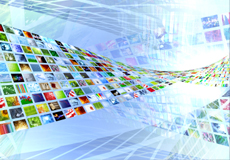 Although Sprint began disclosing its throttling policy two years ago, its message became clearer since net neutrality took effect June 12. In a statement to Fierce Wireless, Sprint noted that, "in times of high congestion, Sprint did reserve the right to prioritize network resources for the top 5 percent of heaviest users."
But Stanford University law professor Barbara van Schewick told The Wall Street Journal that "throttling for network management is only acceptable at times when the network is actually congested and the throttling must not discriminate against certain types of online activity… which creates a disadvantage for those services."
In June, the Federal Communications Commission fined AT&T a record $100 million for violating pre-net neutrality rules requiring transparent treatment of data traffic by slowing speeds for heavy users of unlimited data plans. The FCC's new net neutrality rules are even tougher than the older rules under which AT&T was fined, banning slower speeds for specific applications or an entire class of services, such as Internet voice calls or video streaming.
Meanwhile, video traffic over mobile networks continues to increase. According to Cisco, mobile video traffic grew to 55 percent of total mobile data traffic by the end of 2014.
Sprint has not ruled out using other network management techniques to reduce traffic, but wasn't specific as to what techniques would be used. The FCC declined to comment.
Topics:
AT&T
,
Barbara van Schewick
,
Cisco
,
Data Throttling
,
Data Traffic
,
FCC
,
Federal Communications Commission
,
Federal Regulation
,
HD Video
,
Internet
,
Marcelo Claure
,
Mobile
,
Mobile Video
,
Net Neutrality
,
Networks
,
Sprint
,
Stanford University
,
Streaming
,
Subscriber
,
Throttling
,
Unlimited Data
,
Video
,
Voice Calls