Facing opposition from regulators, Sprint has opted to bow out of its pursuit of T-Mobile. The deal would have valued T-Mobile at $32 billion and provided a stronger rival to Verizon and AT&T. Sprint, the country's third largest wireless carrier, will now have to rebuild its declining subscriber base on its own, and is currently testing new price plans. The company also decided during a board meeting yesterday to replace CEO Dan Hesse with billionaire entrepreneur Marcelo Claure.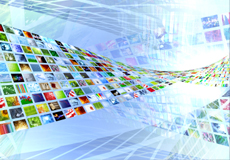 Claure has been a Sprint board member since January. He is the founder of wireless services company Brightstar that last year sold a majority stake in itself to Sprint's corporate parent SoftBank.
Sprint "has lost money every year back to 2007, the fallout of a disastrous merger with Nextel that left it saddled with disparate network technologies and poor customer service," reports The Wall Street Journal. "The company was taken over more than a year ago by SoftBank Corp., but the Japanese company's chief executive, Masayoshi Son, has struggled to change Sprint's culture."
The decision to walk away from the deal will spare Sprint what was expected to be a protracted antitrust battle. However, the company will also compete with an invigorated T-Mobile.
"Sprint's erstwhile merger partner has added more than 4 million of the industry's lucrative postpaid customers over the past five quarters and may attract new suitors," notes WSJ. "Iliad SA, which disrupted the French market with ultra cheap wireless plans, has offered to pay $15 billion for control of the company, and satellite television operator Dish Network Corp.'s chairman, Charlie Ergen has said he would be interested in T-Mobile if Sprint's deal fell through."
Sprint's decision not to battle with regulators lands during challenging times for the media and telecom industries in regards to mergers. Comcast is planning its $45 billion purchase of Time Warner Cable and AT&T is pursuing its $49 billion deal for DirecTV.
"And a proposed combination of Sprint and T-Mobile, uniting the third- and fourth-biggest carriers in the United States, had been fiercely questioned by officials at both the Federal Communications Commission and the Justice Department," according to The New York Times. "In 2011, AT&T's attempts to buy T-Mobile for $39 billion failed after the Obama administration sued to block the deal."
In addition, the news "comes on a day when 21st Century Fox abandoned its effort to buy Time Warner Inc. for about $80 billion and will surely disappoint the scores of bankers and lawyers representing the multiple parties with stakes in the deal," suggests WSJ.
Topics:
21st Century Fox
,
Acquisition
,
Antitrust
,
AT&T
,
Brightstar
,
Charlie Ergen
,
Comcast
,
Dan Hesse
,
DirecTV
,
Dish
,
FCC
,
Federal Regulators
,
France
,
Iliad SA
,
Japan
,
Marcelo Claure
,
Masayoshi Son
,
Merger
,
Nextel
,
Postpaid Customers
,
President Obama
,
Satellite
,
Service Providers
,
SoftBank
,
Sprint
,
Subscribers
,
T-Mobile
,
Telecom
,
Time Warner
,
Time Warner Cable
,
U.S.
,
Verizon
,
Wireless
,
Wireless Carrier