Music streaming powerhouse Spotify is expanding its narrative footprint with the acquisition of audiobook distributor Findaway. The purchase brings Spotify a large catalog of audiobooks as well new revenue streams not only through audiobook sales and subscriptions, but through units like Findaway Voices, which provides turnkey services for authors who want their writings recorded. Spotify's evolution to all-things-audio follows the company's Q3 announcement that its podcasting business had overtaken market leader Apple in terms of downloads. Spotify says it expects the global audiobook sector to grow from $3.3 billion today to $15 billion by 2027.
In podcasts, Spotify was able to achieve critical mass by purchasing a series of smaller firms, including Anchor, Gimlet, Parcast and The Ringer, and signing exclusive deals with key talent. The Findaway deal immediately puts Spotify on a path to compete with Amazon's Audible, the top-performer in the audiobook space.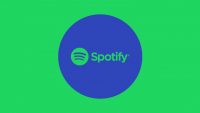 "Spotify wants to be the place you consume all audio. This purchase sets it up to achieve that goal," reports The Verge. "When you open Spotify this time next year, the app will likely highlight an 'Armchair Expert' episode alongside Taylor Swift's newest single alongside Barack Obama's newest book."
Findaway also brings its AudioEngine, which helps audiobook publishers ensure their metadata is properly inserted, optimizing alternative platform distribution and fulfilling other back-end functions. The Verge cites Malcolm Gladwell's Pushkin Industries as an example of a firm that uses Findaway "to distribute their audiobooks everywhere other than Audible."
"It's Spotify's ambition to be the destination for all things audio both for listeners and creators," Spotify chief research and development officer Gustav Söderström said in a statement. Spotify lauded Findaway's role in helping to "democratize audiobooks" by putting the latest technology tools in the hands of independent authors and publishers.
The company said it plans to build on Findaway's innovation and to "supercharge its growth" by bringing everything the music space taught Spotify about "personalization and discovery" to book lovers. Findaway says its catalog features more than 325,000 audiobook titles. As of Q3, Spotify said it had about 381 million monthly active users worldwide.