Spotify launched "Spotify for Artists" this week, a new website designed primarily for musicians and music managers. In an effort to quell industry critics, the site provides details regarding how the Spotify business model works, how the company calculates payouts for musicians, and how much the artists can expect to earn as the company expands. Spotify is also opening up its analytics for free, and has made e-commerce partnerships that incorporate merchandising.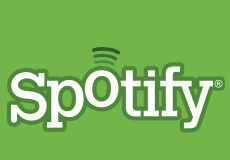 Spotify has "partnered with Next Big Sound to open up its analytics to artists and managers for free: they'll be able to log in and see the kind of streaming totals and (aggregated and anonymised) listener demographic data that have previously been restricted to labels," reports Music Ally.
The company has confirmed its e-commerce partnership that powers the "On Tour" section of artist profiles and upcoming gigs through Songkick. The company announced it also plans to include merchandise in the artist profiles, through a deal with D2C firm Topspin.
"Oh, and just for good measure, Spotify is announcing today that it's hit its target of paying out more than $500 million to music industry rightsholders in 2013, taking it to a total of $1 billion since it first launched in 2008," notes the article.
Music Ally provides a detailed breakdown of the new services available through the Spotify for Artists portal and what the company hopes to accomplish in the long term with the offerings and this new level of transparency. The article also examines rival services and the need for a sustainable business model.
"If the goal is streaming music services that work for artists of all sizes as well as they work for major labels and shareholders, today is a step in the right direction," suggests Music Ally. "But competition from Deezer, Beats Music, Apple, Google and others – and just as importantly, continued pressure from artists and managers – should ensure that more steps will follow."
Topics:
Analytics
,
App
,
Apple
,
Artist
,
Artists
,
Beats Music
,
Business
,
Calculate
,
Concert
,
Deezer
,
E-Commerce
,
Finance
,
Gig
,
Google
,
Label
,
Manager
,
Merch
,
Merchandise
,
Mobile
,
Model
,
Music
,
Music Ally
,
Musician
,
Next Big Sound
,
Online
,
Partner
,
Partnership
,
Pay
,
Payout
,
Portal
,
Radio
,
Record
,
Rights
,
Rightsholder
,
Shareholder
,
Site
,
Song
,
Songkick
,
Spotify
,
Stream
,
Streaming
,
Topspin
,
Tour
,
Transparency
,
Website