Sony sold more than one million units of the new PlayStation 4 on the first day of the highly anticipated video game console's availability. Fans lined up outside retailers such as GameStop Friday evening, while Best Buy and Amazon reported on their websites that initial inventory had sold out. Some stores had only enough supplies to fill pre-orders, which left a number of consumers empty-handed. Sony projects it will sell five million units by March.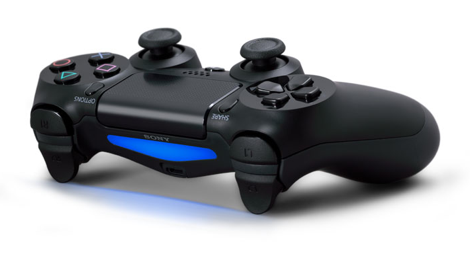 The company's projection "would beat the initial sales rollout of its last-generation video game device, the PlayStation 3, which sold 3.5 million units worldwide over the same introductory period," reports The Wall Street Journal.
"Sales remain very strong in North America, and we expect continued enthusiasm as we launch the PlayStation 4 in Europe and Latin America," said Andrew House, head of Sony's video game division. "We feel that we've got a great product and set of game experiences for people."
The PS4 will roll out beyond North American markets starting November 29.
After some retailers ran out of their initial stock, frustrated consumers posted negative comments on Twitter and other social media. "Sony had earlier said it had ample quantities of the device, citing easier manufacturing processes. Analysts have said they expect Sony to sell as many PS4s as it can manufacture over the holiday shopping season," notes WSJ. "Microsoft, which is launching its Xbox One on November 22, said it too has strong supplies ahead of launch."
"A Microsoft spokesman tweeted a congratulations to Sony and its executives on their launch, a seeming olive branch after the companies have been trading indirect barbs for months," explained WSJ in a related article over the weekend. "Sony execs thanked him, and wished Microsoft well for its Xbox launch next week."
"After a marathon week with the PlayStation 4, we feel confident in saying it will be worth your hard-earned money," writes Engadget in its detailed review. "For $400, you're getting a speedy, powerful little PC with an extremely friendly user interface — and it doesn't look like a PC, which is a nice bonus. We may not review game consoles every day, but we know a good one when we see it."
Despite the challenges faced by the game console industry in recent years — due in part to the evolving success of social and mobile games — PricewaterhouseCoopers predicts that global console sales will grow 4.2 percent to nearly $26 billion this year, an increase from less than $25 billion in 2012. Next year, PwC says sales should rise another 6.4 percent.
Related Stories:
Sony PlayStation 4 Review: Fast Powerful, Worth It, Engadget, 11/14/13
Reason to Worry? PlayStation 4, Xbox One Launch as Consumers Plan to Spend Less This Holiday, Variety, 11/14/13
Hulu Plus for PS4 Detailed, SlashGear, 11/12/13
Netflix, Amazon and Hulu Plus Among First PS4 Entertainment Apps; HBO Go and YouTube are No-Shows, CNET, 11/7/13
Topics:
Amazon
,
Best Buy
,
Console
,
Europe
,
Game
,
Gamer
,
GameStop
,
Gaming
,
Global
,
House
,
Latin America
,
Market
,
Microsoft
,
Mobile
,
North America
,
Phone
,
PlayStation
,
PlayStation 3
,
PlayStation 4
,
PS4
,
PwC
,
Retail
,
Retailer
,
Smartphone
,
Social
,
Social Media
,
Sony
,
Tablet
,
Tweet
,
Twitter
,
U.S.
,
Video Game
,
Videogame
,
Worldwide
,
Xbox
,
Xbox One