Sony is opening a drone company, called Aerosense, in partnership with Tokyo startup ZMP, Inc. The drone business, which will focus on business clients, will be half-owned by the two companies. ZMP's expertise is in autopilot technology and the Aerosense devices will feature Sony image sensors, which are also used in Apple's iPhone and Samsung's Galaxy smartphones. Sony plans to market drone services rather than the drones themselves. Aerosense faces tremendous competition in the burgeoning drone marketplace.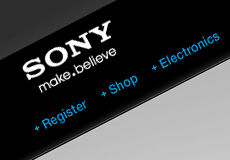 The venture is the latest effort by Sony to encourage an entrepreneurial spirit among its engineers, says The Wall Street Journal. Sony's smartphone unit is providing resources for the drone venture. Hiroki Totoki, head of the unit, also started Sony's Internet-banking unit and has stated that he wants to turn the smartphone group into a "launchpad" for business ideas.
This is the second joint venture for the two companies, which earlier partnered to develop technology for autonomous-driving cars. ZMP offers additional expertise in driverless vehicles as a partner with videogame company DeNA in developing autonomous taxis.
Aerosense services will include inspecting aging infrastructure and surveying land that is difficult to reach. Sony joins a number of players in the drone field. Notably, Amazon and Google are both researching the use of drones for package delivery, and Japanese companies including Yamaha and a startup at Chiba University, Autonomous Control Systems Laboratory, are homegrown competitors.
Yamaha has a history in selling autonomously piloted helicopters for agriculture, and Autonomous Control Systems Laboratory's drones are inspecting infrastructure including the nuclear reactors in Fukushima damaged in 2011.
Topics:
Aerosense
,
Agricultural Drones
,
Amazon
,
Amazon Drones
,
Apple
,
Autonomous Car
,
Autonomous Control Systems Laboratory
,
Autopilot
,
Cargo Drones
,
Chiba University
,
DeNA
,
Driverless Car
,
Drone
,
Fukushima
,
Google
,
Google Drones
,
Hiroki Totoki
,
iPhone
,
Japan
,
Samsung Galaxy
,
Sensor
,
Smartphone
,
Sony
,
Sony Image Sensors
,
Yamaha
,
ZMP