Snapchat is partnering with Live Nation Entertainment to bring its Live Stories feature to festivals and concerts. Starting today with the Electric Daily Carnival in Las Vegas (a popular electronic dance music festival), Live Stories will capture content at Live Nation events to share with specific communities through Snapchat. Live Stories, which provides video and photos from event attendees for a 24-hour period, has become a lucrative advertising platform for Snapchat. And its branded geofilters have become an added bonus for advertisers.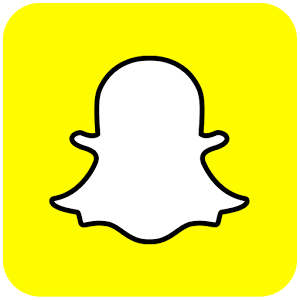 "Live Stories got its start at last year's EDC and has quickly mushroomed into a juggernaut for Snapchat, attracting major advertisers to its proprietary blend of crowdsourced video and photos exclusive to the platform for just 24 hours," Variety reports.
Geofilters are digital decals that Venice, California-based Snapchat employs to identify locations featured in Live Stories. The Live Nation deal will include festival-branded geofilters.
"Earlier this week, McDonald's became the first company to sponsor a geofilter, allowing Snapchat users at any of the fast-food giant's stores to illustrate their footage with cute images of its products that essentially double as advertisements," notes Variety.
In addition to concerts and festivals, Live Stories has been used by pro-sports leagues and presidential candidates including Hilary Clinton and Jeb Bush.
"The Snapchat platform is the perfect way to share the experience," said Russell Wallach, Live Nation president of media and sponsorship. "They do an incredible job of curating in a way that gives fans an inside view of what it's like to be at the festival."
"We already have data that tells us this is how millennials are sharing, and millennials are a big part of our audience for these festivals around the world," said Wallach.
Topics:
Advertising
,
California
,
Concert
,
Crowdsourcing
,
Digital Decals
,
Discover
,
EDM
,
Electric Daily Carnival
,
Festival
,
Geofilter
,
Hilary Clinton
,
Jeb Bush
,
Las Vegas
,
Live Music
,
Live Nation
,
Live Stories
,
Marketing
,
McDonald's
,
Millennial
,
Music
,
Photo
,
Politicians
,
Promotion
,
Russell Wallach
,
Snapchat
,
Social Media
,
Sports
,
Venice
,
Video