FotoKem VP and principal color scientist Joseph Slomka led a SMPTE webinar yesterday on "Clarifying High Dynamic Range," detailing his experiences in working with HDR productions. High dynamic range is "gaining traction in both the consumer and professional aspects of motion pictures," notes SMPTE, but "there are differences of opinion even in its definition and ways to approach it." Slomka described HDR's impact on perception of resolution and depth as well as pitfalls in production, post production and display.
Slomka, who has overseen color-science management at FotoKem since 2011, focused on two different productions utilizing HDR to highlight some of the challenges. The first, "Trick Shot," is a 13-minute short that was shot by cinematographer Gale Tattersall to test out the Canon EOS C300 camera, with cinematographer Curtis Clark, ASC acting as consultant and FotoKem senior colorist John Daro finishing the grade.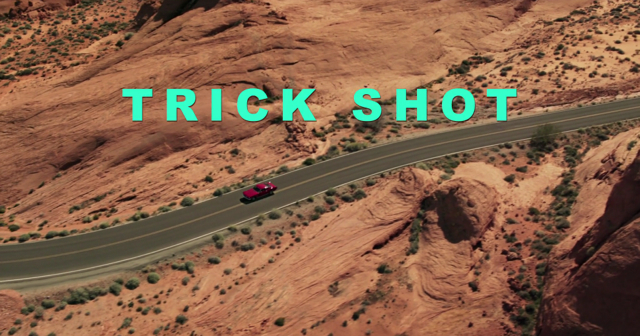 Slomka noted that, "HDR acquisition made the grading easier… [and the] sense of depth was greater. The texture on the rocks in the road and rocks came out significantly different and pleasing in HDR as opposed to SDR."
The second project, feature film "San Andreas," shot by cinematographer Steve Yedlin with senior colorist Walter Volpatto, had a Dolby Vision theatrical release among other deliverables. "Vistas, cityscapes, outdoors, fire and machines were amazing," said Slomka. But scenes with highlights could make faces look dim in comparison.
In one scene, in which a main character is attempting to get people into a helicopter, the light next to the actor becomes the focus as opposed to the actor. "Even a small amount of highlight in a scene caused the issue," he said. "Technically correct, artistically incorrect."
The extra detail in the highlights created by HDR wasn't necessarily desirable, according to Slomka. "You could see the directions the light were coming from and that light was added to a scene," he said. "You could see shapes in the light as opposed to a diffuse range, so it created an inconsistent look."
The difference between the two projects, notes Slomka, was that, whereas "Trick Shot" was created from the ground up as an HDR project, "'San Andreas' was almost like doing a post-conversion to HDR… It wasn't necessarily intended to be seen in HDR, so it created more challenges for the colorist," he said. "Both movies turned out quite well, but HDR can create problems."
But the biggest problem with HDR, noted Slomka, is that "there's no standardization for any image parameters so nobody knows where to put them. This is a huge headache in HDR."
He also pointed out how HDR could hit broadcasters in the pocketbook. "Selling ads become difficult if viewing a SDR (Standard Dynamic Range) ad in HDR content looks very different and unappealing," he said. "The actors can look blown out or not attractive. So it's important to know where the average levels are going to be. If SDR ads are displayed next to content with HDR levels, it's going to be a problem."
Topics:
Acquisition
,
Advertising
,
ASC
,
Broadcasters
,
Canon EOS C300
,
Color Science
,
Curtis Clark
,
Display
,
Dolby Vision
,
FotoKem
,
Gale Tattersall
,
HDR
,
High Dynamic Range
,
John Daro
,
Joseph Slomka
,
Movies
,
Post Production
,
Production
,
Resolution
,
San Andreas
,
SDR
,
SMPTE
,
Standards
,
Steve Yedlin
,
Trick Shot
,
Video
,
Walter Volpatto