Research firm Gartner published a Q3 report indicating that global smartphone shipments are continuing a slow but steady growth pattern. Handset sales only increased 1.4 percent to 389 million units overall. However, Chinese brands Huawei and Xiaomi are doing much better (Huawei recorded a 43 percent jump). Meanwhile, IDC reports a more dramatic uptick in the international wearables market. Xiaomi experienced a 90.9 percent year-over-year increase in shipments for Q3, overtaking Apple for the world's top spot. According to IDC, Fitbit is holding strong in third place.
IDC's research for "wearables highlights continued growth in international demand, largely coming from the resurgent basic wearables category, rather than premium smartwatches," reports VentureBeat.
"Xiaomi's growth in shipment volume to 6.9 million units is attributable to two factors: the Mi Band 3 and expansion beyond China, where the company has historically done most of its sales. In the third quarter, only 61 percent of Xiaomi's shipments were to China, down from over 80 percent in typical quarters, as sales expanded further into Europe, India, and the Middle East/Africa territories — ideal areas for affordable wearables."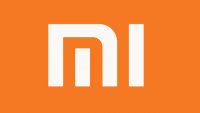 Apple released its "Apple Watch Series 4 at a higher price than before and declined to drop an earlier Series 1 or Series 2 model down to the sub-$200 price point," although "price reductions on the Series 3 enabled Apple's shipments to jump 54 percent to 4.2 million units."
Fitbit experienced a 3.1 percent decline in shipments compared to the previous year, while Huawei jumped more than 20 percent and Samsung recorded 91 percent growth "due in part to the Galaxy Watch but more to aggressively priced Gear S3 and Gear Fit devices."
On the mobile phone front, Samsung experienced "the largest year-over-year decline since Gartner began tracking smartphone sales globally," notes VentureBeat in a related post. "Shipments of the Galaxy S9, S9+ and Note 9 and other flagship handsets declined 14 percent in Q3 2018," but the company still "maintained pole position in the third quarter, with an estimated 18.9 percent of the overall market."
According to Gartner, Samsung was followed by Huawei, Apple, Xiaomi and Oppo in global smartphone shipments for Q3 (although Huawei beat Apple in percentage of increase).
"Led by low-price smartphones, enhanced camera features, and high-quality resolution displays, top Chinese mobile phone manufacturers boosted their sales across emerging markets in the third quarter of 2018," said Anshul Gupta, research director at Gartner. "The gap between Samsung and Huawei continues to shrink, as Huawei expands aggressively by investing in branding and distribution in the emerging markets of the Middle East, Asia/Pacific, and Africa."
Topics:
Africa
,
Anshul Gupta
,
Apple
,
Apple Watch
,
Camera
,
China
,
Europe
,
Fitbit
,
Fitness Tracker
,
Galaxy Watch
,
Gartner
,
Gear Fit
,
Gear S3
,
Huawei
,
IDC
,
India
,
iPhone
,
Mi Band 3
,
Middle East
,
Mobile
,
Mobile Phone
,
Oppo
,
Research
,
Samsung
,
Smartphone
,
Smartwatch
,
TalkBand
,
Versa
,
Watch
,
Wearable
,
Xiaomi