Texas-based Nexstar Media Group has inked a deal to acquire Tribune Media for about $4.1 billion, which will make Nexstar the largest local U.S. TV operator. The news comes on the heels of Sinclair Broadcast Group's thwarted deal to purchase Tribune for $3.9 billion, which fell through due to regulatory issues. According to sources, Nexstar made an all-cash offer for Tribune, valued at around $46.50 per share. The company, which has a market capitalization of $3.8 billion, was also able to outbid private equity firm Apollo Global Management.
The deal will take Nexstar "into New York, Los Angeles, Chicago and other large markets for the first time," reports Variety. "Nexstar said the deal had a total transaction value of $6.4 billion including the assumption of Tribune's debt."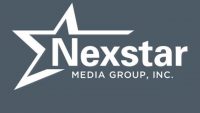 According to Reuters, Nexstar "lined up banks to provide debt financing for the deal." The company, which is based in Irving, Texas, "owns, operates and provides sales and other services to 174 television stations reaching nearly 39 percent of all U.S. television households."
Since Tribune ended the deal with Sinclair ("and filed a lawsuit arguing that the latter mishandled efforts to get the transaction approved by taking too long and being too aggressive in its dealings with regulators," notes Reuters), the broadcast media sector has "seen a flurry of merger talks," due to "expectations that the … FCC could relax restrictions on how many stations broadcasters can operate."
Chicago-based Tribune, which exited bankruptcy in late 2012, "owns or operates 42 local television stations reaching approximately 50 million households … [and] also owns national entertainment cable network WGN America, whose reach is more than 77 million households, and a variety of digital applications and websites commanding 54 million monthly unique visitors online," as well as a stake in the Food Network.
Other TV deals in the works include the privately held Cox Enterprises, which said that, "it was exploring strategic options, including a potential sale, for the 14 broadcast TV stations it owns in cities such as Atlanta, Boston and Memphis," Reuters reports. A more byzantine deal is the one between Sinclair and private equity firm DVD Capital Partners to "bid for the regional sports networks that Twenty-First [sic] Century Fox is selling following its deal to merge most of its assets with Walt Disney."
For more details, visit the Nexstar press release.
Topics:
21st Century Fox
,
Acquisition
,
Apollo Global Management
,
Atlanta
,
Bankruptcy
,
Boston
,
Chicago
,
Cox Enterprises
,
Disney
,
DVD Capital Partners
,
FCC
,
Food Network
,
Los Angeles
,
Memphis
,
Merger
,
New York
,
Nexstar Media Group
,
Private Equity
,
Regulator
,
Sinclair Broadcast Group
,
Television
,
Texas
,
Tribune Media
,
TV Stations
,
WGN America