Slingbox is ready to debut new options to facilitate watching TV over the Internet. The $150 Slingbox M1 allows customers to use a live TV signal via the Internet on any computer, tablet or mobile device. The $300 SlingTV includes the features of Slingbox M1, but also has an on-screen interface that allows users to choose shows and control the television. Both allow users to stream the shows they watch on their cable TV to their Wi-Fi-connected devices.
"If you're not familiar with Slingbox, a device sold by EchoStar's Sling Media subsidiary, here's how it works," explains The Wall Street Journal. "You hook it up to the back of a cable or satellite box, either your own or one belonging to a buddy. The Slingbox M1 connects via Wi-Fi to the Internet, and then beams whatever is coming out of the cable box to a Slingbox app. It's legal, Slingbox says, because the connection is one to one — the stream goes from one TV to one device. Both the host TV and the Slingbox user watch the same thing at any given moment."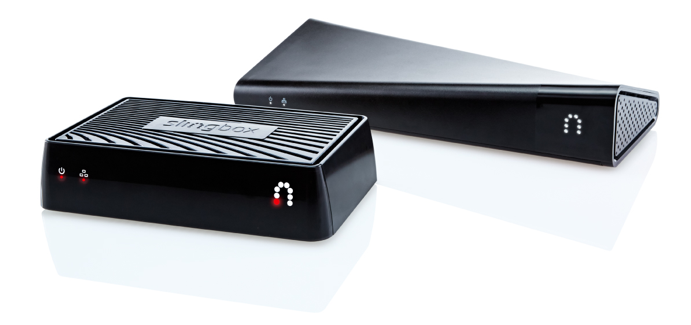 Slingboxes have recently become popular with sports fans that pay for certain games, as it allows them to watch on-the-go.
"SlingTV won't be available until August, and faces tough competition for control over the home-TV interface against 'smart' TVs, advanced cable boxes and add-ons like Amazon Fire TV," notes the article.
The TV Everywhere systems are in response to the increasing number of TV viewers who watch shows on their mobile devices, and are often using these devices on the go, at work or on vacation.
Topics:
Amazon Fire TV
,
App
,
Apple TV
,
Cable
,
Computer
,
Connected
,
EchoStar
,
Hardware
,
Interface
,
Internet
,
Legal
,
Mobile
,
Mobile App
,
Phone
,
Satellite
,
Slingbox
,
Slingbox M1
,
Software
,
Sports
,
Tablet
,
Television
,
TV
,
TV Everywhere
,
Wi-Fi
,
World Cup