A new app called Skimo, short for "skim the video," allows users to skim a 20-minute video in about two minutes, straight from their smartphone or tablet. The Skimo video summarization engine uses an algorithm that analyzes the scenes, shots and frames of videos and summarizes them, letting users catch up on television series in a fraction of the time. The service focuses on the formula that writers and filmmakers use to create a captivating show, focusing on the six crucial scenes from each episode.
Writers and filmmakers follow a general formula when creating a show or movie in order to draw the most attention from the viewer. If a scene is more important, it may have extra visuals or audio.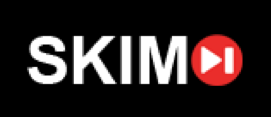 "While every director has their own way of doing things just like every writer, they also have to follow a uniform pattern," said founder Vasu Srinivasan. "Otherwise it would be too distracting to the viewer. Crucial scenes are given more focus, are often brighter, have more detail or shots and it is this that the Skimo Engine picks up."
He also said that films and television episodes have up to six crucial scenes. The Video Summary uses these six scenes and transforms them into six 30-second clips to give the viewer a good recap.
''People do not watch the whole video – they skim it,'' Srinivasan says. ''Skimo can automatically generate two to three minutes of highlights from any video in any language. Our hope and dream is that one day Skimo will become part of the language like watching a trailer or film commentary.''

Srinivasan said that Skimo has discussed the product with NBC, Spanish Telemundo and the Discovery Channel, according to Business Insider.
Topics:
Algorithm
,
Analyze
,
App
,
Audio
,
Clip
,
Discovery Channel
,
Engine
,
Episode
,
film commentary
,
Filmmakers
,
frazier
,
iPad
,
Language
,
NBC
,
Networks
,
Scene
,
Series
,
Show
,
skimo
,
skimo engine
,
Smartphone
,
Tablet
,
Tamil
,
Television
,
Trailer
,
vasu srinivasan
,
Video
,
Viewer
,
Visual