Facebook will exclusively premiere three animated movies from Shorts International's Shorts HD TV channel. The shorts will run, one week each, for free during July. Since Shorts HD could have turned to a variety of distribution platforms — including YouTube or its own website — the move may be either a vote of confidence, or a toe in the water, for Facebook's new focus on video. The Shorts videos, however, will not be part of Facebook's new Suggested Videos feature, which shares revenue with creators, in a move to attract better video content and more ads.
Rather than participating in Facebook's Suggested Videos, the three videos are part of what Variety calls Facebook's "usual promotional model [that] media companies have employed on the social site to date."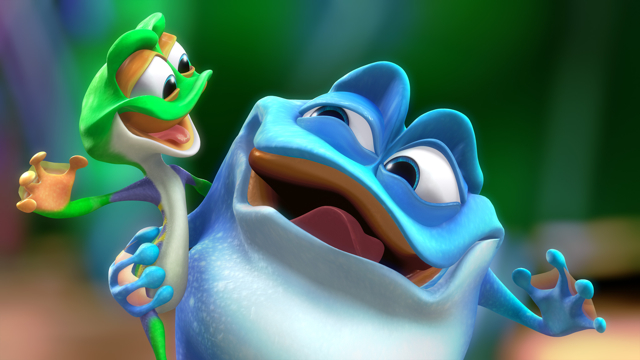 Shorts HD CEO Carter Pilcher says the exclusive debut is about meeting the Shorts HD TV audience in "today's public square on Facebook."
The company currently has just over 13,600 "likes" on its Facebook page, and the exclusive run is likely to up that number. Shorts HD is also available on DirecTV, AT&T U-verse TV, Apple iTunes and Amazon Instant Video among other outlets.
The three titles to be premiered on Facebook are the Oscar-nominated short "Amazonia," by Sam Chen (July 10-17), about a tiny tree frog that tries to get something to eat in the Amazon rainforest; Serguei Kouchnerov's "Hybrid Union," about two characters who struggle with an outdated source of energy until they form an alliance (July 17-24) and "Nullarbor" (July 24-31), "an animated road movie," written and directed by Alister Lockhart and Patrick Sarell.
Topics:
Academy Award
,
Alister Lockhart
,
Amazon Instant Video
,
Amazonia
,
Animation
,
Apple
,
AT&T U-verse
,
Carter Pilcher
,
DirecTV
,
Facebook
,
Google
,
Hybrid Union
,
iTunes
,
Nullarbor
,
Patrick Sarell
,
Sam Chen
,
Serguei Kouchnerov
,
Shorts HD
,
Shorts International
,
Social Media
,
Suggested Videos
,
Video
,
YouTube