The U.S. Senate introduced the Open App Markets Act to give consumers more control over their devices; stop app stores from 'disadvantaging' developers and allow them to inform consumers about lower prices and offer competitive pricing; improve the ability of startup apps, third-party app stores and payment services to compete; require devices to allow 'sideloading' of apps; and continue to protect privacy, security and safety of consumers. If voted into law, the Act could end Apple and Google's monopoly over the app ecosystem.
Variety reports that the Act — introduced by Senators Richard Blumenthal (D-Connecticut), Marsha Blackburn (R-Tennessee) and Amy Klobuchar (D-Minnesota) — "would prohibit Apple and Google from requiring developers [to] use their in-app payment systems, which take a standard 30 percent commission — and would let consumers select different third-party app stores for their mobile devices."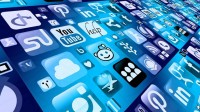 "This legislation will tear down coercive anticompetitive walls in the app economy, giving consumers more choices and smaller startup tech companies a fighting chance," stated Blumenthal. Apple countered that its App Store, "the cornerstone of our work," now "supports more than 2.1 million jobs across all 50 states."
Sensor Tower reported that, in 2020, "consumers worldwide spent $72.3 billion in the Apple App Store and Google Play pulled in $38.8 billion in gross revenue — both up about 30 percent year-over-year." Epic Games sued Apple and Google, "alleging their app stores employ anticompetitive practices in violation of existing antitrust law." A ruling in the case against Apple is expected this fall.
At Spotify, another company that has fought against Apple and Google hegemony, head of global affairs and chief legal officer Horacio Gutierrez applauded the senators for introducing the bill, stating that, "these platforms control more commerce, information, and communication than ever before, and the power they exercise has huge economic and societal implications."
The Act would "let users choose which apps they want as their defaults (and delete pre-installed apps they don't want) as well as install their choice of app store on their own devices." It would also prevent apps from "self-preferencing" — advantaging their own products over those of competitors — and prevent "Apple and Google from using confidential business information of third-party apps to create a competing product."
"Competition is critical to protecting small businesses and consumers, spurring innovation, and promoting economic equity," said Klobuchar. "But as mobile technologies have become essential to our daily lives, it has become clear that a few gatekeepers control the app marketplace, wielding incredible power over which apps consumers can access. This raises serious competition concerns."
The Open App Markets Act has been endorsed by Consumer Reports, Electronic Frontier Foundation, Lincoln Network, News Media Alliance, Public Citizen and a number of other consumer advocacy groups.
Topics:
Amy Klobuchar
,
Antitrust
,
App
,
App Store
,
Apple
,
Consumer Reports
,
Developer
,
EFF
,
Epic Games
,
Google
,
Google Play
,
Horacio Gutierrez
,
Legislation
,
Lincoln Network
,
Marsha Blackburn
,
Mobile
,
News Media Alliance
,
Open App Markets Act
,
Privacy
,
Public Citizen
,
Richard Blumenthal
,
Security
,
Senate
,
Sensor Tower
,
Spotify