In Q2 2021, Samsung Electronics posted a 73 percent increase in net profit to about $8.37 billion (9.63 trillion won), and a revenue increase of 20 percent to 63.57 trillion won, both numbers surpassing analyst expectations. Although the South Korean company's sales of smartphones was relatively weak, its semiconductors — used by Apple and Sony among others — were snapped up by Big Tech companies churning out PCs, servers and other devices requiring chipsets. Samsung's chip division saw upticks in operating profit and revenue.
The Wall Street Journal reports that the chip division saw operating profit rise 28 percent to 6.93 trillion won and revenue 25 percent to 22.74 trillion won. TrendForce stated that, "contract prices for NAND Flash, which provides storage capacity on devices, rose as much as 10 percent in the second quarter, from the first three months of the year … [while] DRAM, which enables multitasking, surged as much as 23 percent during the same period."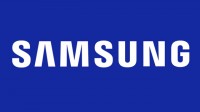 Samsung predicted its semiconductor business will "remain strong in the second half of the year" and reiterated plans to "start mass producing next-generation memory chips based on extreme ultraviolet lithography," which should improve profitability.
Apple's smartphone sales topped Samsung's, with a 50 percent leap in Q2; COVID-19 outbreaks in "crucial Samsung markets such as India sapped demand and led to some temporary plant closures in Vietnam." Operating profit for Samsung's mobile unit dropped "26 percent from the previous quarter to 3.24 trillion won, while revenue fell 22 percent to 22.67 trillion won."
"If they had more components, they would have sold more," said Credit Suisse analyst Keon Han. In Q1, Samsung's mobile business showed operating profit increasing about 65 percent year-over-year, boosted by "an earlier release of the company's Galaxy S21 flagship phone." When rivals Huawei Technologies and LG Electronics suffered problems, the company was also able to gain more market share.
On August 11, Samsung is slated to introduce, at a virtual event, two foldable smartphones, the Galaxy Z Fold 3 and Galaxy Z Flip 3. Although its first foldable devices, which debuted two years ago, has "experienced lackluster demand … the company is betting on the new foldable phones to help drive its mobile sales during the second half of the year."
Samsung also "reiterated its plans for a strategic merger or acquisition, pointing to artificial intelligence, 5G and automotive components as potential target areas." Its last acquisition was auto technology company Harman International Industries in 2017 for $8 billion.
"We remain positive on the prospects of carrying out a M&A of a meaningful size within three years," said Samsung executive vice president of investor relations Ben Suh. S&P Global Market Intelligence projected that, for the fiscal year, Samsung will have a net profit of 38 trillion won, an increase of 44 percent from last year's 26.4 trillion won.
For more information on Samsung's Q2 results, click here.
Related:
Samsung Takes Intel's Chip-Seller Crown, but Bigger Showdown Looms, The Wall Street Journal, 8/1/21
Topics:
5G
,
Apple
,
Artificial Intelligence
,
Automotive
,
Ben Suh
,
Big Tech
,
Chip
,
Credit Suisse
,
DRAM
,
Foldable Smartphone
,
Galaxy S21
,
Galaxy Z Flip 3
,
Galaxy Z Fold 3
,
Harman International
,
Huawei
,
Intel
,
Keon Han
,
LG Electronics
,
Mobile
,
NAND
,
S&P Global Market Intelligence
,
Samsung
,
Semiconductor
,
Sony
,
TrendForce