Samsung made some significant announcements at its Developers Conference earlier this week that indicate it is making a play for greater control over Android. Among the announcements, the company plans to release five new SDKs for phones, tablets, TVs and more. The developer kits include support for apps and features involving pen and gesture controls in addition to media playback from mobile devices. Samsung now sells more Android devices than any of its competitors.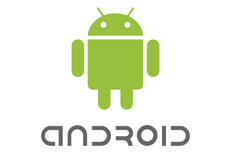 Samsung hosted its first Developers Conference in San Francisco Monday, where 1,300 attendees learned about the company's latest Android developments. Its multiscreen SDK allows users to share content across devices with new a cloud-based publishing system, according to Engadget.
"Samsung is taking a page out of the Chromecast playbook by allowing developers to launch media playback straight from a mobile device," notes GigaOM. "But Samsung's new multiscreen SDK also supports gaming and more."
Once adopted by developers, the new SDK "will make  it possible to press a button on your phone to launch an online video stream, or even a game, on your TV."
GigaOM was particularly impressed by the Smart TV SDK which connects smart appliances like fridges and washing machines to the TV. But how Samsung has taken advantage of help from Google, only to outdo them with its own development of additional features, is what really captured GigaOM's attention.
"Samsung has effectively built an individual, closed environment of apps and features on top of the open Android," reports GigaOM in another post. And unlike competitor Amazon — who did the same with its devices like Kindle Fire, but with Android's Open Source project — Samsung "used the full Google Android software to build up a huge global audience and now it's going to make sure it, not Google, owns those customers."
Besides pulling its own functions out of Android software and making those features apps instead, GigaOM does not think Google can do much in response to Samsung's bold moves. They believe "the damage is already done," and that Samsung no longer needs Google's help.
The mobile features, like precise S-Pen controls, handwriting recognition, and Samsung Chord — which allows for peer-to-peer connections across devices, according to Engadget — are just a handful of ways that Samsung is expanding its domain. Combined with Smart TV and other ways to connection digital devices to home appliances, Samsung's executive vice president David Eun said during the keynote that "we are well on our way to the connected home."
Topics:
Amazon
,
Android
,
App
,
Appliance
,
California
,
Chord
,
Chromecast
,
Cloud
,
Conference
,
Connected
,
Develop
,
Developer
,
Eun
,
Fire
,
Google
,
Handwriting
,
Home
,
Kindle
,
Mobile
,
Motion
,
Open Source
,
P2P
,
Phone
,
Project
,
Recognition
,
S Pen
,
Samsung
,
SDK
,
Smart TV
,
Smartphone
,
Software
,
Stream
,
Streaming
,
Tablet
,
Television
,
TV
,
Video