As Apple reportedly scales back its automotive plans, South Korean smartphone competitor Samsung is pushing into the emerging market with its $8 billion acquisition of luxury audio and connected car leader Harman. Auto connectivity has been a "strategic priority" for Samsung, and the transaction will provide the company with infotainment, telematics, security and safety solutions by Harman that are currently found in 30 million vehicles. Samsung also recently expressed interest in paying more than $3 billion for Fiat Chrysler's Magneti Marelli autoparts business.
The Harman International Industries deal marks Samsung's biggest acquisition to date.
In addition to licensing Bowers & Wilkins and Bang & Olufsen brands for automotive, Harman's audio systems include JBL, Harman Kardon, Mark Levinson, AKG, Lexicon, Infinity and Revel.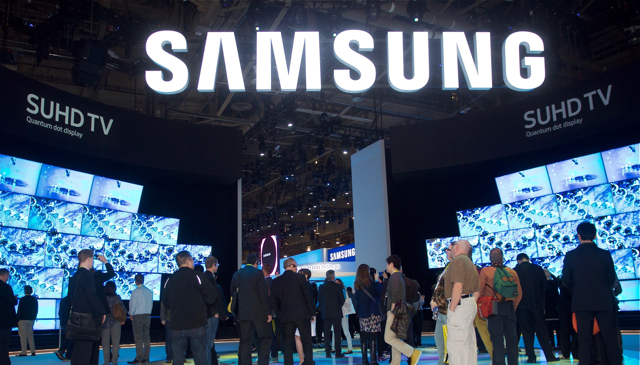 Samsung suggests "these brands will greatly enhance the competitiveness of Samsung's mobile, display, virtual reality and wearable products to deliver a fully differentiated audio and visual experience for customers."
According to Bloomberg, "Harman is best known for luxury audio, yet it actually gets 45 percent of revenue, and 49 percent of operating income, from its connected car business, which provides what the company calls 'embedded infotainment' and telematics to the likes of Porsche, Mercedes-Benz and Toyota."
Samsung will also get "access to Harman's 8,000 software designers and engineers who are unlocking the potential of the IoT market," notes the release. "This collaboration will deliver the next generation of cloud-based consumer and enterprise experiences, as well as end-to-end services for the automotive market through the convergence of design, data and devices."
Related:
Samsung Charges into Auto Tech with $8 Billion Deal for Harman, The Wall Street Journal, 11/14/16
Topics:
Acquisition
,
AKG
,
Apple
,
Audio
,
Automobiles
,
Automotive
,
Bang & Olufsen
,
Bowers & Wilkins
,
Cloud
,
Connected Cars
,
Display
,
Fiat Chrysler
,
Harman
,
Harman Kardon
,
Infinity
,
Infotainment
,
Internet
,
IoT
,
JBL
,
Lexicon
,
Magneti Marelli
,
Mark Levinson
,
Mercedes-Benz
,
Mobile
,
Porsche
,
Revel
,
Samsung
,
Smartphones
,
South Korea
,
Telematics
,
Toyota
,
Virtual Reality
,
Wearables