With a few weeks to go until the release of Samsung's latest high-end smartphone, the Galaxy S9+, its camera just earned the top spot on DxOMark (a site that tracks and rates camera sensors, lenses and smartphone cameras). The S9+ received a score of 99 — the highest for any handset to date — with a review indicating the camera has no "obvious weaknesses." The score is one better than the Pixel 2's camera and two better than the iPhone X camera. The biggest addition to the S9+ camera is a dual-aperture for low light shots and a zoom lens.
"The S9 Plus comes with a camera that … performs very well across all photo and video test categories," notes the DxOMark review. "The Photo score of 104 points is the best we've seen so far. At 91 points the video score is a little lower but still among the best, making the new Samsung an ideal choice for any mobile users who want the best possible still image quality without compromising on video."
The camera performs well in good light and sunny conditions, creating bright and vivid colors and good exposures. The balance between noise reduction and detail retention is also solid.
While the autofocus isn't the fastest on the market, "it's more than fast enough not to be an issue for any user," explains DxOMark. "It is also reliable and generally produces repeatable results, although we did find the occasional out-of-focus image among the hundreds of sample images captured during our testing."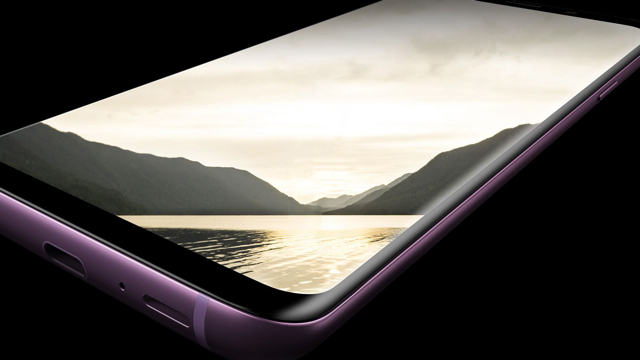 Among the key camera specs for the S9+:
12MP main camera with 1/2.55″ sensor and f/1.5 / f/2.4 variable aperture lens
12MP secondary camera with 1/3.6″ sensor, 2x tele and f/2.4 aperture lens
OIS for both lenses
Dual-pixel PDAF on main camera
LED flash
4K video at 60 fps
720p super-slow-motion video at 960 fps
Related:
Testing the Galaxy S9+ on a Night Out in Barcelona, Engadget, 3/2/18
Why Samsung's Galaxy S9 Has a Better Screen Than Apple's iPhone X, Fortune, 3/1/18
Galaxy S9 vs Galaxy S9+: Which is best for VR?, Android Central, 3/6/18
What Color Galaxy S9 Should You Buy?, Tom's Guide, 3/7/18
5 Reasons To Buy Google's Pixel 2 Over The Samsung Galaxy S9, Forbes, 3/7/18
Topics:
4K
,
720p
,
Apple
,
Autofocus
,
Camera
,
DxOMark
,
Exposure
,
Galaxy
,
Galaxy S9
,
Galaxy S9 Plus
,
Google
,
Handset
,
iPhone
,
iPhone X
,
LED
,
Lenses
,
Mobile Device
,
Noise Reduction
,
PDAF
,
Phone
,
Photo
,
Photography
,
Pixel 2
,
Samsung
,
Sensor
,
Smartphone
,
Video
,
Videography
,
Virtual Reality
,
Zoom