California Assemblymember Bonnie Lowenthal (D-Long Beach) has introduced AB 1291, an update to California law that intends to broaden the definition of personal data and make information more accessible to consumers. The "Right to Know Act" would force businesses to inform customers what data is being used and where it is being shared on the Web. The bill comes after increased lobbying efforts from privacy groups.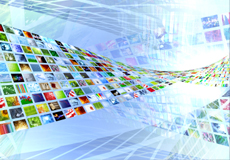 Bill AB 1291 would "require any business that has a customer's personal information, as defined, to provide at no charge, within 30 days of the customer's specified request, a copy of that information to the customer as well as the names and contact information for all 3rd parties with which the business has shared the information during the previous 12 months, regardless of any business relationship with the customer," reports The Washington Post.
"Today, our personal data is everywhere — we share it when using mobile phone apps, search engines and websites like Facebook and Twitter. Companies buy and sell it for profit," said Lowenthal in a press release. "As technology advances, so should our consumer protections."
This topic is of significant interest within the tech community and beyond, as it is now legal for companies to collect user data and sell it to data brokers or ad networks to create targeted ads. This leaves many unsure of how their information is being used, why it's being used or how to prevent it.
One of the participating lobbying privacy groups, the Electronic Frontier Foundation, wrote the following in support of the bill: "Privacy policies for companies are difficult to read at best and can change in a heartbeat. And even savvy users are unlikely to fend off the snooping eyes of online trackers working to build profiles of our interests and Web histories… The new proposal brings California's outdated transparency law into the digital age, making it possible for California consumers to request an accounting of all the ways their personal information is being trafficked."
"California has a long history of consumer protection laws, but the tech industry is an important part of state's economy and has sway over legislative decisions," notes the article. "Do people have the right to 'habeus data?' Or do businesses have the right to do what they want with the information users give them?"
Topics:
Ads
,
Advertising
,
Bill
,
Business
,
California Asssembly
,
Data
,
EFF
,
European Union
,
Facebook
,
Law
,
Legal
,
Legislation
,
Personal Data
,
Privacy
,
Right To Know Act
,
Social
,
Twitter