The Trump administration stated that it will open an investigation into digital taxes levied by foreign governments on American commerce. U.S. technology companies such as eBay and Google, among others, are most likely to be impacted. U.S. Trade Representative Robert Lighthizer will conduct the investigation into the European Union as well as Austria, Brazil, Britain, the Czech Republic, India, Indonesia, Italy, Spain and Turkey.  The investigation takes place amid ongoing global negotiations for a consensus solution.
The New York Times reports that, should the investigation lead to U.S. tariffs on imports from these foreign countries, it will also increase "the chances of another global trade dispute that results in retaliatory taxes on U.S. goods."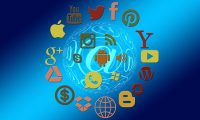 Internet Association director of trade policy Jordan Haas said, "the U.S. must continue sending a strong message to trading partners that targeted discriminatory taxes against U.S. firms are not an appropriate solution." The Internet Association members include Amazon, Facebook, Google, LinkedIn, Microsoft and Twitter, among other tech companies.
These digital taxes "deviate from many traditional international tax regimes by affecting revenues earned by a company where they are generated — regardless of whether the company has a physical presence there."
India set a 2 percent tax on "online sales of goods and services to people in India by large foreign firms … [and] the European Union has revived its push for a similar tax as a way to help fund response measures to the coronavirus." Last year, France imposed a tax on digital revenues, "prompting the Trump administration to authorize tariffs on French wine, cheese and other products."
Currently, the Organization for Economic Cooperation and Development (OECD) is leading the negotiation of a "multilateral agreement on digital taxation." U.S. Chamber of Commerce executive vice president Myron Brilliant, a foe of digital taxation, urged "all parties to double down on those negotiations and avoid unilateral, discriminatory taxes."
The Information Technology Industry Council chief executive Jason Oxman expressed support for both the "multilateral discussions" and the Trump administration's new investigations. "While we hoped to avoid further escalation of tensions, increasingly expansive unilateral tax measures have necessitated a stronger response," he said.
According to NYT, "the investigations are being carried out under Section 301 of the Trade Act of 1974, which gives the government broad authority to respond to unfair practices that negatively affect U.S. commerce."
"President Trump is concerned that many of our trading partners are adopting tax schemes designed to unfairly target our companies," said Lighthizer. "We are prepared to take all appropriate action to defend our businesses and workers against any such discrimination."