Periscope both was and was not at Wimbledon this year. The tournament's digital content team used Twitter's live video broadcasting app to take fans on a Roger Federer-led walking tour of the facility. Federer also anchored Wimbledon's Periscope feed of the matches at the All England Lawn Tennis Club. But Wimbledon simultaneously banned attendees from using the live-streaming app in the stands. Periscope CEO Kayvon Beykpour wasn't fazed by the seemingly contradictory move. "Their motivation is preserving the sanctity of play," he said.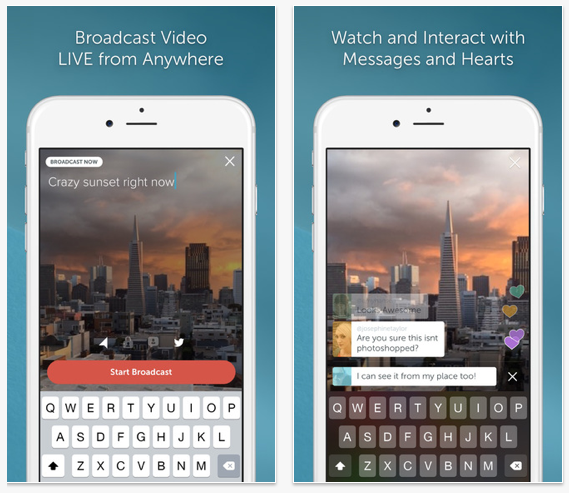 "When there's a match in progress, they want to make sure there's no distractions and no noises and people aren't rebroadcasting their copyrighted works," Beykpour told Wired.
He also noted that most sports organizations don't allow attendees to film or take photos. "If you walk into an NBA match, your ticket says any picture that you take is owned by the NBA," he said.
The point may be moot since Wimbledon bosses admitted to The Drum that connectivity in the Wimbledon area in general "is not that great." Still, says Beykpour, "live sports organizations are sensitive about making sure no one is piggybacking off their live streaming rights."
Wimbledon isn't alone in its sensitivities. As reported by GeekWire, the PGA Tour revoked blogger Stephanie Wei's credentials after she used Periscope to live-stream a practice round earlier in 2015.
But Beykpour notes that, "there are about 80 better ways to pirate 'Game of Thrones' than through Periscope."
The Periscope feed is part of a social media push at Wimbledon this year, the latest in the tournament's efforts to rebrand itself as "less stuffy," notes The Drum. In addition to Periscope, Wimbledon also conducted experiments with iBeacon, created content for Snapchat, launched Twitter hashtag #wimbledon, and brought IBM's Watson artificial intelligence engine into the mix.
Topics:
AELTC
,
App
,
Artificial Intelligence
,
Basketball
,
Broadcast
,
Copyright
,
Game of Thrones
,
Golf
,
Hashtag
,
iBeacon
,
IBM
,
Kayvon Beykpour
,
Live Sports
,
Live Stream
,
London
,
NBA
,
Periscope
,
PGA Tour
,
Photograph
,
Piracy
,
Roger Federer
,
Snapchat
,
Social Media
,
Sports
,
Streaming
,
Tennis
,
Twitter
,
Video
,
Watson
,
Wimbledon