Music streaming service Pandora announced this week that it has acquired Next Big Sound, a company that tracks how popular songs become online and via social networks. Next Big Sound has become a standard for measuring artist popularity through activity on Twitter, Wikipedia, YouTube and other platforms. Terms of the deal have not yet been disclosed. However, in similar data-tracking deals, Spotify paid about $55 million for the Echo Nest last year and Apple paid a reported $50 million in January for Next Big Sound competitor Semetric.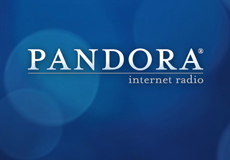 Six-year-old Next Big Sound — which was first launched by Alex White while he was a student at Northwestern University — sells its data-tracking analyses to record companies and other outlets, while the company's reports on the consumption and popularity of music are often cited in the news media.
"Pandora, which has some 79 million regular users and is one of the most popular of all apps on mobile devices, last year unveiled its own data-tracking system, the Artist Marketing Platform, which gives artists free access to a range of information about how their songs are being played on Pandora," reports The New York Times. "Through its deal, Next Big Sound would also gain new access to Pandora's data stores."
It will be interesting to see how the Next Big Sound deal plays out for Pandora, since the company has been making efforts to improve its relationship with artists and labels after fighting over royalty rates.
Topics:
Alex White
,
Analytics
,
Apple
,
Apps
,
Artist Marketing Platform
,
Artists
,
Bands
,
Brian P. McAndrews
,
Data Tracking
,
Internet
,
Marketing
,
Mobile
,
Music
,
Music Videos
,
Next Big Sound
,
Northwestern University
,
Pandora
,
Semetric
,
Social Media
,
Songs
,
Spotify
,
Streaming
,
The Echo Nest
,
Tracks
,
Twitter
,
Wikipedia
,
YouTube