Pandora's Artist Marketing Platform will now offer listener data to the artists whose music is featured on the Internet radio service. This data will include number of plays and thumbs up for each song, how many fans have created stations for the artist, along with the listeners' geographic and demographic breakdowns. Co-founder Tim Westergren uses his experience as a musician to detail how the service will eliminate guesswork and allow musicians to more effectively target their audience.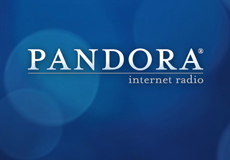 "To make his pitch for the new service, co-founder Tim Westergren drew on his own experience as a musician — he recalled driving from San Francisco to Telluride to play a show that only drew 15 attendees, despite hours spent flyering and passing out printed invitations," reports TechCrunch.
"With AMP, we hope to make the day in and day out easier for artists by eliminating the guesswork," says Westergren. "From finding out what songs are performing well to inform singles or set lists, to mapping where an artist's fan base is to inform tour schedules, our ultimate goal is to help artists across the spectrum build and maintain their careers."
The service is expected to give musicians an incentive to use the service aside from monetary payments, which musicians consider lacking on Pandora and other streaming services.
"The company doesn't, however, seem to be adding any ways for those musicians to make money directly — when the AMP home page mentions getting paid, it's just reminding visitors of the company's existing royalty system through SoundExchange," notes TechCrunch.