CrossVR's campaign on crowdfunding site Patreon intends to raise money to fund the ongoing development of Revive, a so-called hack that allows HTC Vive users to play content that is exclusive to Oculus and not released on Steam. Now, Oculus Rift inventor and co-founder of Oculus VR Palmer Luckey reportedly pledged $2,000 per month to support the CrossVR effort. Luckey left Facebook (which acquired Oculus) in March, the aftermath of a legal battle over the VR technology. The PR team for Oculus has already stated that it doesn't condone Revive.
UploadVR reports that the Oculus PR team added that, "Users should expect that hacked games won't work indefinitely, as regular software updates to games, apps, and our platform are likely to break hacked software." In fact, an update to Oculus Home "blocked Revive access, which was eventually remedied with Oculus even reportedly working to increase compatibility with the likes of Revive."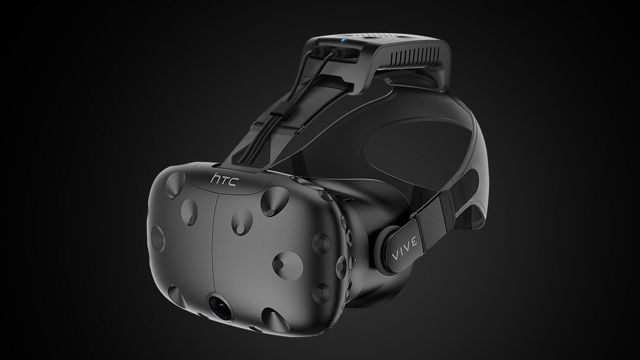 IGN adds that Revive head Jules Blok posted a thank you to Palmer. "As some of you suspected the sudden extreme jump in the pledge amount is indeed by Palmer Luckey," he wrote. "I'd like to thank him for his pledge and everything he has done for the VR community as a whole." Revive, it says, claims to have "achieved compatibility with most Oculus games, in some cases bringing nearly native quality support."
Just before the weekend, The Verge noted that Luckey had confirmed the $2,000 per month pledge via Twitter.
Digital Trends opines that, "it seems that Luckey still has strong opinions regarding how Oculus should operate its Rift platform," noting that, "Luckey is something of a controversial figure within that portion of the VR community that is on the political left, having earned plenty of goodwill from his peers for his efforts to nurture the technology, ahead of a backlash to his financial support of pro-Trump groups during the 2016 presidential election."
But although the split with Facebook was portrayed as being "amicable," it adds, "it seems likely that the company would take issue with him funding the project," especially since Oculus "implements a walled-garden approach in order to better compete with the HTC Vive, which is its biggest rival in terms of VR hardware."
In this context, Luckey's move to fund Revive "makes a much more dramatic statement," and "doesn't seem like a particularly shrewd move."
Topics:
Apps
,
CrossVR
,
Crowdfunding
,
Donald Trump
,
Facebook
,
Gaming
,
Hack
,
HTC Vive
,
Jules Blok
,
Oculus
,
Oculus Home
,
Oculus Rift
,
Oculus VR
,
Palmer Luckey
,
Patreon
,
Revive
,
Steam
,
Trolls
,
Twitter
,
Video
,
Video Games
,
Virtual Reality
,
VR Hardware
,
VR Headsets
,
Walled Garden