The music business is experiencing significant growth, thanks in large part to the increasing popularity of streaming services. According to RIAA's midyear report, leading services such as Spotify and Apple Music currently have 30.4 million paid subscribers in the U.S. (up from 20.2 million the previous year). Streaming services are now responsible for 62 percent of total industry revenue, followed by 19 percent for digital downloads, 16 percent for physical sales, and 3 percent for synch rights.
Meanwhile, the music industry now leads entertainment media in digital distribution at 78 percent. Music is followed by video games (57 percent), movies/TV (40 percent), books (26 percent), magazines (27 percent) and newspapers (19 percent).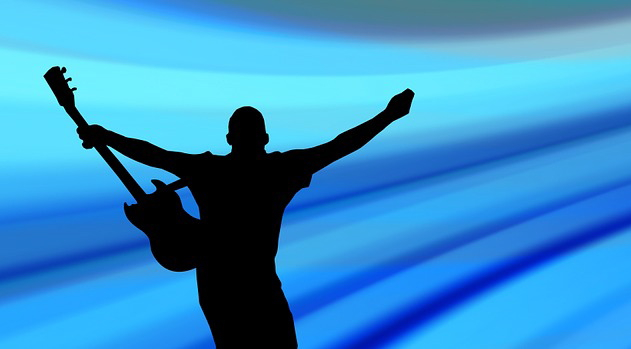 "Revenues from services like Spotify, Apple Music and Amazon are up to $1.7 billion, a rise of 61 percent, accounting for 43 percent of total revenue," reports Variety. "Total value of digitally distributed formats in the first half of the year was $3.2 billion, up 21 percent from last year, contributing 84 percent of total industry value."
"Physical product shipments decreased just 1 percent to $632 million, with CD revenue down 3 percent to $431 million, while vinyl continued its resurgence, up 3 percent to $182 million, comprising 29 percent of total physical shipments at retail value, their highest share since the mid-'80s, when CDs quickly became dominant."
Paid digital downloads continue their decline; at $757 million they are down 24 percent from the same period last year. RIAA chairman and CEO Cary Sherman, according to Variety, points to "the contributions of record labels in spreading streaming, partnering with more than 400 services worldwide," and "the investment of $4.5 billion in 'discovering, nurturing and promoting artists.'"
"The music industry loves the money it's getting from subscription services like Spotify and Apple Music, but it wants YouTube to pay them much more," suggests Recode.
In regards to growing concerns of a value gap — as illustrated by the fact that a YouTube video needs to stream 58 times to generate one dollar for music creators — Sherman said, "For the second half of 2017, we look forward to more great music, and hope that we can make more progress on addressing fundamental inequities that stymie music's full potential."
Topics:
Advertising
,
Amazon
,
Apple Music
,
Book
,
Cary Sherman
,
CD
,
Digital Download
,
Google
,
IFPI
,
iTunes
,
Licensing
,
Magazine
,
Movie
,
Music
,
Music Video
,
Newspapers
,
Pandora
,
Record Label
,
Recording Industry
,
RIAA
,
Song
,
Spotify
,
Streaming
,
Subscription
,
Synch Rights
,
Television
,
Value Gap
,
Video
,
Video Game
,
Vinyl Records
,
YouTube