The Huffington Post has finally found a cable TV home for its eight-month-old Internet video channel, HuffPost Live. Starting in mid-May, HuffPost Live will air on Mark Cuban's AXS TV (previously known as HDNet) daily from 10:00 a.m. to 4:00 p.m. Some of the online interactivity is expected to be emulated by showing online comments on the side of the TV screen, and an app will later encourage viewers to submit comments.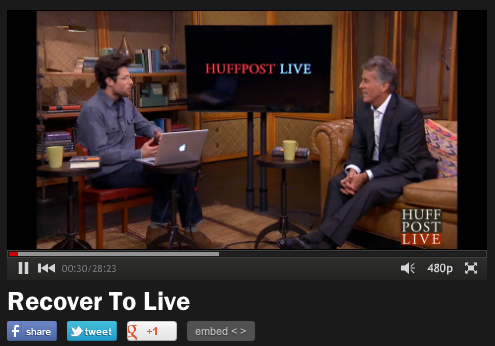 "Perhaps because Cuban is friends with AOL chief executive Tim Armstrong, the channel isn't charging HuffPost for the airtime, and HuffPost, the home of thousands of unpaid bloggers, isn't charging AXS for the content," reports The Atlantic Wire. "Cuban himself is an unpaid HuffPost blogger, not so coincidentally."
"The unorthodox deal may help expose HuffPost Live to more people. But it also underscores how hard it is for Internet video startups to find a place on cable systems, which are controlled by a handful of big companies that are reluctant to add channels," notes The New York Times. "Executives at The Huffington Post have been trying for months to have their channel picked up by cable and satellite operators, with nothing to show for it yet. Other backers of Internet channels have received lukewarm receptions at best."
While HuffPost Live has been losing money so far, Cuban says he is attracted to the fact that it is presented in real-time.
"Let's call this an experiment, a way to upend some conventions in modern media and do things differently," The Atlantic Wire suggests. "HuffPost Live is all about that."
Topics:
Advertising
,
AOL
,
AXS TV
,
Cable
,
HDNet
,
Huffington Post
,
HuffPost Live
,
Mark Cuban
,
News
,
Satellite
,
Television
,
Tim Armstrong
,
TV
,
Video