Google announced last week the YouTube Comedy Week, "a seven-day cyber extravaganza designed to showcase some of the best comedy across its expansive video platform," reports AP. The special online venture is slated for May 19-25, will kick off with a global live stream from Los Angeles, and marks the first of additional event weeks planned around various themes to be held in the near future.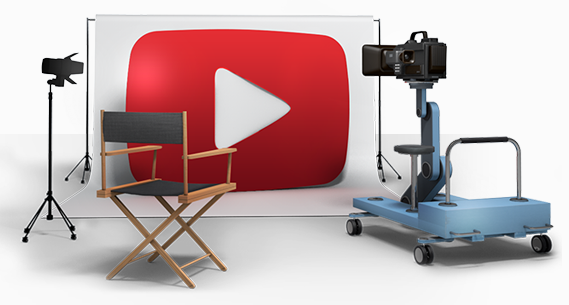 As part of Comedy Week, new episodes from popular YouTube channels will debut, comedians will perform for the event, and notable comics will curate collections featuring their favorite comedy videos.
"It's the largest-scale attempt yet by YouTube to program its billions of hours of video and lead viewers to its growing channels of original programming," notes AP.
"Among those participating are Sarah Silverman, Rainn Wilson, Michael Cera, Vince Vaughn and Seth Rogen. There will be new videos from Andy Samberg's Lonely Island troupe. Popular comedy destinations with channels on YouTube like The Onion, Nerdist, College Humor and Funny or Die will join in. And YouTube hopes its less famous users will also get in on the act."
YouTube hopes that Comedy Week and other themed weeks will help promote original programming that it has invested hundreds of millions of dollars in to expand its platform.
"We're hoping to do this in a pretty regular rhythm," said Danielle Tiedt, YouTube's VP of marketing. "You'll see several of these coming from us, for sure, as we highlight really big areas that we think are amazing areas of strength for YouTube."