TiVo's new update to its Roamio, Premiere and Mini devices will allow users to access content from various sources including live and recorded TV, streaming services and other apps the device may be connected to. The content will be arranged for display on a single user-friendly navigation screen. The OnePass upgrade was unveiled during CES and is unique from existing set-top boxes and cable/satellite services. This should be significant for TiVo users who want to access their streaming services like Netflix and Hulu.
"One Remote, One Box, OnePass," reads the press release. "Multi-source binge-watching on TiVo instantly gathers every episode of a TV series regardless of source; live or recorded TV, VOD or streaming apps [are] seamlessly presented."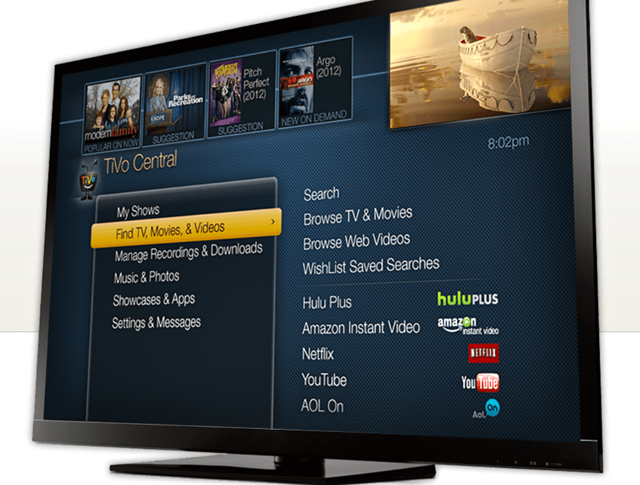 "It doesn't matter if they're recorded, have yet to air, pop up on streaming (Amazon, Netflix, Comcast VOD, Hulu, Vudu — you get the idea) or are just coming soon to streaming, they all show up in one easy-to-navigate screen," reports Engadget.
"It's a simple extension of what TiVo's various boxes already do, but it's something you won't get from cable/satellite, and set-top boxes like Roku or Apple TV usually don't have access to traditional TV sources."
Once the update is complete, users will have the option to adjust different filters to designate where content should be searched. Adjustments to the search filters can be made to include streaming services, subscription-based content and anything that may be available to rent or purchase.
TiVo's other CES announcement includes the added support of its cloud TiVo service on the Chromecast and Roku. The OnePass update will be available for iOS and Android in February and March, respectively.
Topics:
2015 CES
,
Amazon
,
Android
,
Apple TV
,
Binge Viewing
,
Broadcast
,
Cable
,
CEA
,
Chromecast
,
Comcast
,
DVR
,
Hulu
,
iOS
,
Las Vegas
,
Netflix
,
OnePass
,
Roku
,
Satellite
,
Season Pass
,
Streaming
,
Subscription
,
Television
,
TiVo
,
TiVo Mini
,
Tivo Premiere
,
TiVo Roamio
,
Video On Demand
,
VOD
,
Vudu