When Apple unveils its next generation Apple TV product this Wednesday at its scheduled event in San Francisco, insiders say videogames will be one of the key selling points. The move marks a departure for Apple TV, which has thus far been marketed as a device for streaming video and music content. The device will reportedly feature the components necessary for generating interest from casual gamers, including more power and a faster processor for improved graphics, a motion-sensitive remote that could also serve as a game controller and an app store for downloading games.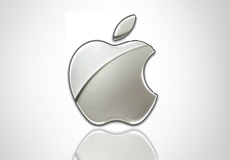 While Apple would likely not attract hardcore gamers who rely on popular consoles with superior graphics such as Microsoft's Xbox One and Sony's PlayStation 4, there is a large market for casual gamers.
"Gamers who fancy big-budget games like 'Call of Duty' and 'Destiny' will probably not be easily persuaded to switch systems," suggests The New York Times. "That still leaves a large market of casual gamers whom Apple could target with the new Apple TV: people who find traditional game controllers complicated and who enjoy lighter, less epic forms of content."
"I think Apple's going to create a big new category in gaming, one that others have tried and failed to create before," said Jan Dawson, chief analyst at Jackdaw Research. "What the Apple TV has the potential to do is to bring casual gaming to the living room and make it a much more social activity."
As additional evidence that Apple is looking at gaming more seriously, the company recently launched an official gaming Twitter feed, notes Wired. "This is your new HQ for everything games, right from the App Store Games Editors," reads one of the tweets.
Apple TV is expected to start around $150, more than double the price of today's least expensive Apple TV, yet significantly less than high-end game consoles that run from about $300 to $500.
While the PlayStation and Xbox have added entertainment features including video streaming services, the consoles may be too much for many casual gamers. And other devices, such as Amazon Fire TV and Nvidia's Shield, that offer access to both games and streaming services, have yet to seriously compete with traditional consoles. This could provide an opening for Apple TV.
"The business opportunity for Apple could be huge," notes NYT. "The company now takes nearly a third of the revenue from sales of any games and other software purchased in its app stores. Total revenue from console games is expected to be more than $27 billion this year, which is more than a third of the $75 billion global games business, according to estimates by PricewaterhouseCoopers."
However, Re/code points out that not everyone is impressed by Apple TV's latest developments: "One digital media executive noted that Apple's anticipated move to bring game apps to the living room TV seems downright pedestrian when compared with more ambitious efforts by Microsoft, with its holographic HoloLens project, or Facebook's $2 billion acquisition of virtual reality technology company Oculus Rift."
Topics:
Amazon Fire TV
,
App Store
,
Apple
,
Apple TV
,
Call of Duty
,
Casual Gaming
,
Destiny
,
Facebook
,
Game Console
,
Gaming
,
HoloLens
,
Jackdaw Research
,
Jan Dawson
,
Microsoft
,
Movie
,
Music
,
Nvidia Shield
,
Oculus Rift
,
PlayStation
,
PricewaterhouseCoopers
,
PwC
,
Social Gaming
,
Sony
,
STB
,
Streaming
,
TV Show
,
Twitter
,
Video
,
Xbox One