Following news of record quarterly earnings, Netflix told Wall Street investors that it plans to expand its video service to 200 countries in the next two years. Netflix added 2.43 million international subscribers in the fourth quarter of 2014 after expanding to 50 countries and its stock jumped more than 20 percent. As part of its ambitious expansion plans, Netflix also wants to start producing 20 original scripted series per year, which could help the company become more successful in international markets.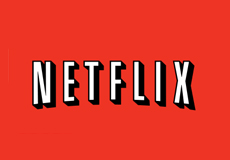 Netflix's plan to add 150 more countries means the streaming service would have to add an average of six new countries per month over the next two years. Some analysts believe it's possible, but other have their doubts. At that rate, Netflix would be unable to get the same level of localization, such as local dubbing or local content, and that could hurt its success abroad.
Getting content that interests an international audience is also a factor. "It might be that there are some cultural barriers to U.S. content as we get into more exotic markets," said Ted Sarandos, Netflix chief content officer. "But my guess is that we're going to continue to see our original programming travel and carry the Netflix brand around the world."
Sarandos wants to see the company launch about 20 scripted original series per year in the future that apply to a wide variety of audiences, including some with niche tastes, according to Variety.
Netflix may also struggle with licensing, tax and privacy laws in other countries, as well as figuring out the payment system. Variety reports in another article that the cost of Internet bandwidth and the adoption of broadband and mobile devices are crucial factors.
However, all of these obstacles may pay off in significant revenue growth and the ability to source, develop, and license more content. Netflix will start off its growth strategy by launching in Australia and New Zealand in the first quarter of this year.