Much of the spotlight for HDR has been in the theatrical space, but this NAB panel highlighted the move towards high dynamic range in home entertainment. The limited number of HDR hero monitors is only one of the challenges addressed, with the panel also focusing on the issue of judder and several other issues that the industry must address before HDR can become widely adopted. Direct view cinema displays, with true HDR capabilities, are also poised to make an impact.
Pixar Animation Studios home entertainment supervisor Eric Pearson described his company's process for creating an HDR grade. An animation studio has the luxury of spending four to five years on a project with creatives, building a close communication. "We try to get the creative teams comfortable and fluid," he said.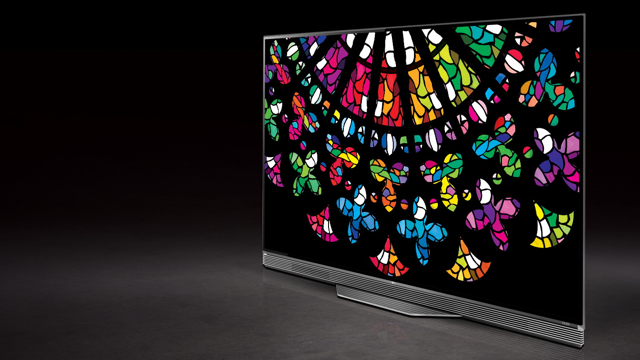 Also key is enabling HDR throughout the pipeline. "It's something we didn't have previously because the monitors are too expensive to have on artists' desktops," said Pearson. "They look at a Rec. 709 image and get used to seeing it in that way." Now, those artists periodically look at the content on an LG OLED TV, to see it in "a bigger brighter, higher dynamic range space."
After starting with the theatrical grade, Pixar colorists trim to 1,000 and 600 nits. Approvals take advantage of a Christie laser projector intended to display 3D, which allows for 1,000-nit grading. "Mastering and consumer environments aren't in sync yet, and displays will always have color processing idiosyncrasies," he said. "But we use the [HDR] technology not because it's there, but to exercise the creative needs of our team."
Dolby Laboratories' Applied Vision Science Group senior researcher Alex Chapiro noted that, with regard to cinematic motion, Hollywood has adopted numerous practices including the standard 24 fps. "Your movie that looks good in SDR might have too much judder with HDR," said Chapiro. "The judder increases, so people grade it differently such as making a bright scene dark. But that negates some of the goal of producing HDR content."
To understand more about how people perceive judder, the Dolby Labs team set up an experiment with a 120Hz+ OLED display, showing people experiments with, first, a moving edge and, later, several images, asking them to rate judder with a variety of versions of the same content. Among the factors included were frame rates, speeds across the screen, mean luminance and Michelson contrast levels.
Sony Pictures Entertainment SVP technology Bill Baggelaar pointed to the future impact of direct view cinema displays, such as Sony CLED and Samsung's Onyx. "It'll take a while to get into the ecosystem, and it's going to be an eye-opening experience for a lot of people," he promised. Before that happens, however, he said that judder/motion interpolation, new sound systems for these displays and image scaling are all issues that needed to be dealt with.
"HDR isn't all about blowing you away with bright highlights or brighter images," he said. "You can use 10,000 nits to create the next level of immersion. But most of this is about how you use the luminance range and colors you have available to create the pictures you want to display."
Topics:
3D
,
Alex Chapiro
,
Animation
,
Bill Baggelaar
,
Christie
,
Direct View Cinema Displays
,
Dolby Laboratories
,
Eric Pearson
,
HDR
,
Home Entertainment
,
Judder
,
Laser Projector
,
LG
,
NAB 2018
,
NAB Show
,
OLED TV
,
Pixar Animation Studios
,
Rec. 709
,
Samsung Onyx
,
SDR
,
Sony CLED
,
Sony Pictures Entertainment