Tumblr and YouTube just introduced their live-streaming offerings, joining Twitter's Periscope and Facebook Live in that booming space. Another less known entrant is also waiting in the wings: Shanghai-based social network Musical.ly just went live in the iTunes app store with Live.ly, its spinoff live-streaming app. What makes it interesting is that Musical.ly built a global audience of 100 million (mostly teenagers) in less than a year, and its avid fan base has latched onto Live.ly.
Variety reports that Musical.ly's users are called musers, "the predominantly young, female-skewing creators" who lip-synch to popular songs and share the resulting video clips. At VidCon, the company — which plans on integrating the two apps — live-streamed video of "dozens of its biggest musers on a stage on the exhibition floor."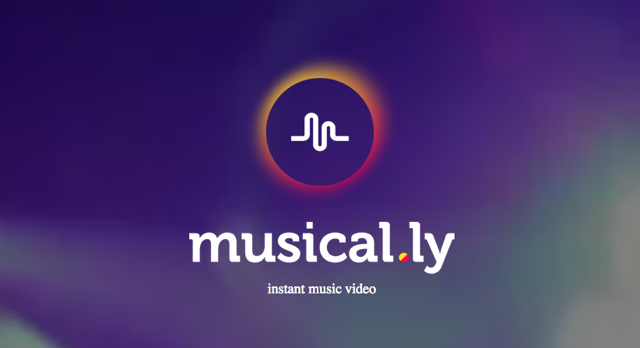 The amount of buzz that Musical.ly is drawing is surprising to those who are used to YouTube and its ilk dominating VidCon. Musical.ly canceled a performance by its popular muser Jacob Sartorius because the venue couldn't handle the 1,500 would-be attendees. Sartorious' hit song "Sweatshirt" is on the charts "just behind real performers like Drake and Beyonce."
Musers can also make money on Musical.ly, via virtual gifts from users, similar to live-streaming app YouNow. But, says Musical.ly North America division president Alex Hoffman, it's the "amazing engagement" that keeps the top stars on the platform. "Money is not what matters to me," says one such muser, 15-year old Ariana Trejos. "The rate of engagement when people see my videos is what matters."
Although lip-synching was the first popular activity on Musical.ly, musers are now specializing in "comedy, fashion, dancing and other forms of entertainment" to find audiences. "The amount of lip-synching is decreasing," says Hofmann. "We're now seeing huge growth with other kinds of videos." Fifty percent of U.S. teenagers have the app, reports Hoffman; growth is now taking place overseas, "from Germany to the Philippines."
Crossing over into the mainstream, Musical.ly has hosted Arianna Grande and Demi Lovato and made an appearance on "Good Morning America." With offices in San Francisco, Musical.ly just opened another one in Los Angeles with the aim of "striking partnerships" in Hollywood.
Topics:
Alex Hoffman
,
App Store
,
Apps
,
Arianna Grande
,
Beyoncé
,
Comedy
,
Demi Lovato
,
Drake
,
Facebook Live
,
Fashion
,
Good Morning America
,
iTunes
,
Jacob Sartorius
,
Live Streaming Video
,
Live.ly
,
Los Angeles
,
Musers
,
Musical.ly
,
Periscope
,
San Francisco
,
Shanghai
,
Social Media
,
Streaming
,
Tumblr
,
Twitter
,
VidCon
,
Video
,
Virtual Gifts
,
YouNow
,
YouTube