According to analysis from Apptentive, 55 percent of apps with fake reviews were found on the iTunes App Store while 45 percent were on Google Play. The fact that Google Play requires a Google+ account may account for the lower number. Although iOS apps have more fake reviews, Android apps have the worst reviewer quality. The development of the "Love Score" metric, which helps publishers learn what customers really think about the apps they use, brought Apptentive to these findings.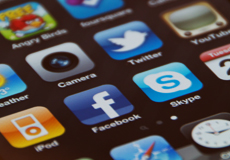 "The iTunes App Store is still the marketplace where many developers choose to launch first, in an effort to establish some initial traction for their applications before porting those apps to Android — a process that can still be more challenging due to hardware and software fragmentation issues," reports TechCrunch.
According to the study, 80 percent of the top 100 apps with the worst reviewer quality were on Android apps.
Companies like BuyAppStoreReviews, BestReviewApp and AppRebates offer fake app reviews to boost ratings, and others, like Fiverr, allow people to post reviews in exchange for $5.
Of the top 1,000 apps with fake reviews, about 60 percent of the ratings were five-star.
Games account for 41 percent of the apps with the most fake reviews. Other accounts for 26 percent, Photo & Video accounts for 8 percent, Utilities account for 7 percent, and Entertainment accounts for 6 percent.