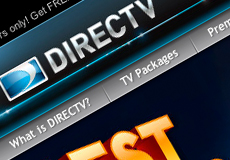 Miso's iPhone application has paired up with DirecTV receivers over Wi-Fi to provide users an experience beyond TV show checkins.
The application automatically shows users what is playing, allows them to share what they're watching and rate it, chat with other viewers, and answer questions about the show.
Miso co-founder Somray Niyogi says, "Now that we know what you're watching, we can explore what synchronization could really mean. To us, it's about value — this may come in the form of simplicity of sharing, delivering you complementary content, getting answers to questions you might have while watching TV or a combination of all of the above."
Miso has more than 225,000 users and competes with GetGlue and Yahoo-owned IntoNow. Earlier this year, the startup began beta tests of an Android app to work with programming on Boxee.