We recently reported that Sony's PlayStation 4 sold more than one million units in its first 24 hours of availability. Now, Microsoft has made the same claim with the launch of its Xbox One console on November 22. While the sales figures set a new record for Microsoft, easily defeating first day sales of its Xbox 360, the Xbox One launched in 11 more countries than the PS4. Both companies are expected to sell 3 million units by the end of the year.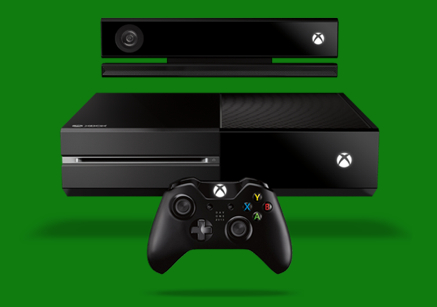 The Xbox One went on sale in 13 countries: Australia, Austria, Brazil, Canada, France, Germany, Ireland, Italy, Mexico, New Zealand, Spain, the UK and the U.S.
"The Xbox One costs $499 in the U.S., and the PlayStation 4 can be had for $399," reports Mashable. "Both consoles offer improved graphics, new social features and a better controller than its predecessors, the Xbox 360 and the PlayStation 3."
Both companies report consoles being sold out at certain retailers. "Once inventory is replenished for Microsoft and Sony," reports International Business Times, "industry experts predict that both consoles will sell around 3 million units by the end of 2013."
"So, with stock unavailable at 'most' retailers, the lack of additional sales could simply be a result of there being no cookies in the jar," adds TechCrunch. "People could want Xbox Ones but simply not be able to get them. Sony did not make a mention of selling out of its stock in its release. Also notable: The Xbox One retails for $100 more than the PS4 due to the inclusion of the Kinect motion sensor, so this amounts to more money for Microsoft at this point."
"We expect that the launches of Microsoft's Xbox One and Sony PS4 will continue to fuel consumer excitement and spending for games heading into the holiday season," predicts NPD Group.
"We'll get a better picture of PS4 sales when Euro gamers get their hands on it this Friday," said Matthew Humphries of Geek.com. "But even so, a million units for both consoles is a very good start, and establishes both platforms on the market and for developers/publishers to consider releasing games for."
Related Stories:
Microsoft Acknowledges Xbox One Disc Drive Issue, PCMag.com, 11/26/13
Microsoft's Xbox One Costs $90 More to Build Than Sony's PS4, Teardown Shows, AllThingsD, 11/26/13
Microsoft Releases Xbox One Cheat Sheet: Here's What You Can Tell Kinect To Do, The Verge, 11/25/13
Microsoft Doesn't Want You to Swear at Your Xbox One, The Verge, 11/25/13
Topics:
Build
,
Console
,
Control
,
Controller
,
Cost
,
Developer
,
Disc Drive
,
Drive
,
Europe
,
Game
,
Gamer
,
Gaming
,
Geek
,
Gesture
,
Graphics
,
Holiday
,
IBT
,
Kinect
,
Mashable
,
Microsoft
,
Motion
,
Motion Sensor
,
NPD
,
PlayStation
,
PlayStation 4
,
PS3
,
PS4
,
Record
,
Research
,
Retail
,
Retailer
,
Sales
,
Sell
,
Social
,
Sony
,
Stock
,
Voice
,
Xbox
,
Xbox 360
,
Xbox One