Microsoft plans to debut a cross-platform mobile software development kit (SDK) that would allow game developers to bring Xbox Live features to iOS and Android games. With new Xbox Live functionality, developers would be able to pick and choose among features including GamerScore, achievements, hero stats, friend lists, cubs and "even some family settings," all of which will be activated with a single Microsoft Account sign-in. Microsoft gaming cloud chief Kareem Choudhry described Xbox Live as "the heart of our gaming community."
The Verge reports that Choudhry pointed to "what we've done, especially with 'Minecraft'." "Over the past few years we've taken Xbox Live to as many platforms as 'Minecraft' is on as possible … really uniting all those communities together with a consistent singular experience for those gamers," he said.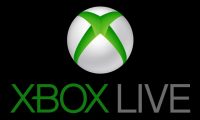 Now, Microsoft is making it easier for "game developers to take a similar 'Minecraft' approach and bring Xbox Live to more mobile games." Although "some iOS and Android games already have Xbox Live Achievements … they're only enabled in titles from Microsoft Studios," so the hope is that "this new SDK will open up Xbox Live functionality to many more games."
Choudhry, who said the company has a "very inclusive approach," also stated that the company has no "specific announcements" related to Xbox Live on Nintendo Switch. Xbox Live on PlayStation 4 also looks unlikely, says The Verge, "but Microsoft is open to the idea if Sony is willing to allow it."
Microsoft also revealed a new Microsoft Game Stack, which combines a variety of game development tools — including DirectX, Mixer, Power BI, Havok, Visual Studio, Windows, Xbox Game Studios, Xbox Live, and Simplygon — in a single platform.
The Stack also helps developers bring games to the cloud, by combining it with Azure and PlayFab, acquired by Microsoft in 2018, which helps developers "build and launch cloud-connected games." Game Stack is debuting ahead of the Game Developers Conference (GDC).
To broaden its reach, "Microsoft is also aggressively pursuing its vision of Xbox Game Pass and xCloud game streaming, to bring games to devices other than PCs or Xbox consoles." The company stated it would run public trials for "streaming Xbox games to iOS, Android, Mac, and PCs later this year."
Microsoft is bringing "Minecraft" to its Xbox Game Pass, a $10/month subscription service that is "key to xCloud and Microsoft's push for its own games on multiple devices." Additionally, Microsoft has "committed to launching all of its own games on Xbox Game Pass at the same time as they hit stores."
Topics:
Android
,
Azure
,
Cloud
,
Developers
,
Game Developers Conference
,
GamerScore
,
Gaming
,
GDC
,
iOS
,
Kareem Choudhry
,
Microsoft
,
Microsoft Game Stack
,
Microsoft Studios
,
Minecraft
,
Mobile Games
,
Nintendo Switch
,
PlayFab
,
PlayStation 4
,
SDK
,
Sony
,
Xbox Game Pass
,
Xbox Live
,
Xbox Live Achievements
,
xCloud