Microsoft announced this week that it has scheduled a special Xbox event to be held May 21 at the company's headquarters in Redmond, Washington. The company is expected to unveil its next-generation Xbox videogame console during the event, and is believed to be prepping the new console for a holiday release to compete with Sony's anticipated PlayStation 4.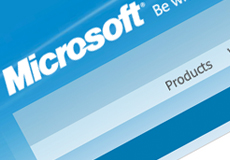 "Microsoft and Sony's updated consoles are expected to offer a bump for the videogame industry, which has struggled to maintain sales as customers have increasingly focused their attention on games played on social networks or mobile devices," reports the Wall Street Journal.
"Sales of new videogames, consoles and accessories at U.S. retail shops fell nearly a third in March when compared with the same time a year prior, according to surveys by industry watcher NPD Group. Sales of videogame consoles themselves were particularly hard hit, dropping 32 percent. Further, videogame sales have contracted every month since December 2011."
The videogame industry has been impacted by the growing popularity of social and mobile games designed for smartphones and tablets. Such games are improving in quality, while consistently being offered at much lower costs (or free), as compared to traditional games. Additionally, mobile devices continue to mature in terms of technical capabilities, allowing for more sophisticated games.
According to WSJ: "In response to the rapid changes in the industry, Microsoft is planning to incorporate more social gaming aspects into its new machine, people familiar with the matter said. Prototypes of the new device have also included hardware improvements, such as faster chips made by Advanced Micro Devices Inc. and a refined hand-held controller, these people added. Microsoft is also preparing a higher fidelity Kinect accessory, which other people familiar with the matter said will more clearly recognize gamers and hear their voices as they speak commands."
We reported earlier this week that Microsoft's Xbox 360 was the best-selling game console in March, marking its 27th consecutive month topping the sales charts, according to The NPD Group.
However, Microsoft may have to step it up to compete with Sony's new offering.
In February, Sony revealed some of the developments of its PlayStation 4, including "sharper images, faster gameplay and a reworked social network to connect gamers together," notes the article. "The device also includes advanced functions that work over the Internet, such as a service that allows gamers to do things like beam images from the PlayStation 4 to their PlayStation Vita hand-held console, effectively allowing them to play titles from any room in their home. Sony will also allow customers to upload recorded footage of their gaming exploits onto social networks using a new 'share' button on the controller."