At the Microsoft Ignite annual IT event in Orlando, Florida this week, Microsoft announced it will soon debut a customer-service virtual assistant as part of its Dynamics 365 product line that will incorporate artificial intelligence. A user will be able to describe a problem in her own words, and the virtual assistant will answer by relying on user manuals, help documents and other materials. The customer can request a human, in which case the bot will assist the human customer service agent; a manager can view the result on a dashboard.
The Wall Street Journal reports that the Dynamics 365 products, powered by Microsoft AI, will "draw on … natural-language processing as well as a trove of data and algorithms from Microsoft's Bing search engine, productivity apps and LinkedIn network." The software will run on Microsoft's Azure cloud platform.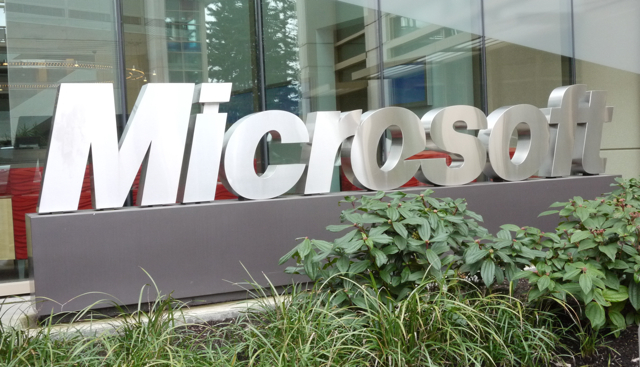 Microsoft, which competes in this arena with Google, Amazon and IBM, already offers programmers cloud-based AI services that they can integrate into their own programs. But Microsoft says its AI services are a less expensive solution. "We're trying to come up with a model we believe is most efficient in terms of how quickly AI can get results," said Microsoft AI-solutions team head Gurdeep Singh Pal.
With these products, "Microsoft is squaring off more directly against IBM's Watson," although IBM targets specific industries and Microsoft aims at "fundamental business needs that apply to any industry." In that, Microsoft vies with Salesforce, which offers AI-powered customer-service automation "though not a virtual assistant."
International Data Corp. estimates "spending on automated customer-service agents [will] grow to $6.1 billion in 2021 from $1.1 billion in 2016." Early adopters of Microsoft's new bot products, besides Microsoft itself, are HP and Macy's.
Business Insider reports that "in a push to prioritize its year-old workplace chat software, Microsoft Teams," Microsoft is moving Skype for Business into Teams. That software competes with Slack and Google. Microsoft is also expected to launch "new workplace software for people who don't [typically] work from a desk."
According to VentureBeat, Microsoft's "smorgasbord of updates and new features to its Azure cloud platform" will enable the company to compete with Amazon Web Services, Google Cloud, and other cloud-computing players. Its Cognitive Services, which provides pre-built APIs for developers, based on machine learning, is updated, including a new Text Analytics service to "extract sentiment, key phrases, and language from a document." Also new are a Custom Search API and an upcoming new version of its Bing Search API.
Microsoft debuted upgrades to Azure Machine Learning, including a Machine Learning Workbench to "make it easier for developers to manage machine learning models," and Reserved VM Instances, to provide discounts of up to 72 percent for cloud virtual machines in exchange for one- or three-year commitments. Microsoft also changed its database tools, making SQL Server 2017 "generally available on both Windows and Linux."
Topics:
Amazon
,
APIs
,
Apps
,
Artificial Intelligence
,
AWS
,
Azure
,
Bing
,
Bots
,
Cloud
,
Cognitive Services
,
Customer Service
,
Dynamics 365
,
Florida
,
Google
,
Gurdeep Singh Pal
,
HP
,
IBM
,
International Data Corp.
,
LinkedIn
,
Machine Learning
,
Macy's
,
Microsoft
,
Microsoft Ignite
,
Microsoft Teams
,
Natural Language Processing
,
Salesforce
,
Skype
,
Slack
,
Virtual Assistant
,
Watson