MasterCard just added its digital wallet MasterPass to Facebook Messenger, which will let consumers easily place online orders on the service. MasterPass is already available with FreshDirect and Subway, but is in its early stages of rollout. In related news, PayPal Holdings, which last year said would unveil its payment services on Facebook Messenger, will now unveil it on Alphabet's Android Pay. Visa and MasterCard are also focused on expanding the consumer and merchant use of their digital wallets.
The Wall Street Journal reports that, "actual usage of these wallets is rising but remains low," accounting for "less than one-hundredth of 1 percent of all card transactions at this time, according to The Nilson Report." With MasterCard on Messenger, the user can search online merchants, place orders via a chatbot and pay with MasterPass. Pickup is in the store or via delivery, depending on the store.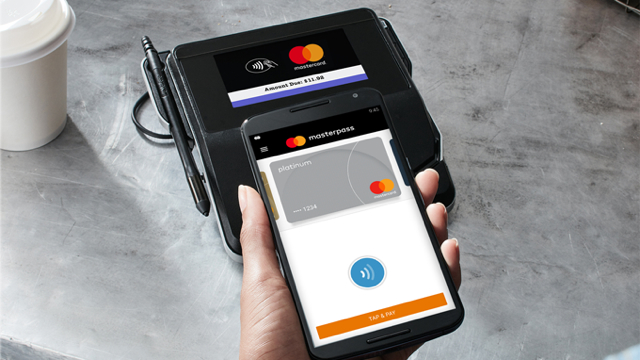 WSJ points out that, "the networks view the wallets as a way to boost merchant sales online because they remove the need for consumers to type in their card information every time they make a purchase."
Elsewhere, WSJ reports that, according to PayPal chief operating officer Bill Ready, in the near future, PayPal on Android Pay will enable consumers to "shop at store locations of Walgreens Boots Alliance Inc., Dunkin' Brands Group Inc., and other traditional retailers." In 2016, PayPal "processed $102 billion in mobile payments in large part through transactions for millions of Internet sellers, including eBay Inc., its former parent company."
Digital wallets have had a difficult time gaining acceptance among merchants and customers. PayPal cut custom deals with Home Depot, Macy's and other large merchants, but found the arrangement hard to scale and "met resistance from other payments processors." It's also been challenging to convince merchants and customers that paying by smartphone is "less hassle than swiping a debit or credit card." Juniper Research says payment by digital wallet accounts for 5 percent of the volume of payments sent via mobile devices.
Still, PayPal is "in a unique position to encourage more people to sign up for in-store mobile payments because it can more easily deploy the payment information" on its 197 million customer accounts, says Ready, "The initial barrier for a user to try an experience like that, this makes it lower," he said.
Topics:
Alphabet
,
Android Pay
,
Bill Ready
,
Chatbot
,
Credit Cards
,
Digital Wallet
,
Dunkin' Brands
,
E-Commerce
,
eBay
,
Facebook
,
Facebook Messenger
,
FreshDirect
,
Home Depot
,
Juniper Research
,
Macy's
,
Mastercard
,
Masterpass
,
Mobile Payments
,
Online Retailers
,
PayPal
,
PayPal Holdings
,
Smartphone
,
Social Media
,
Subway
,
The Nilson Report
,
Visa
,
Walgreens